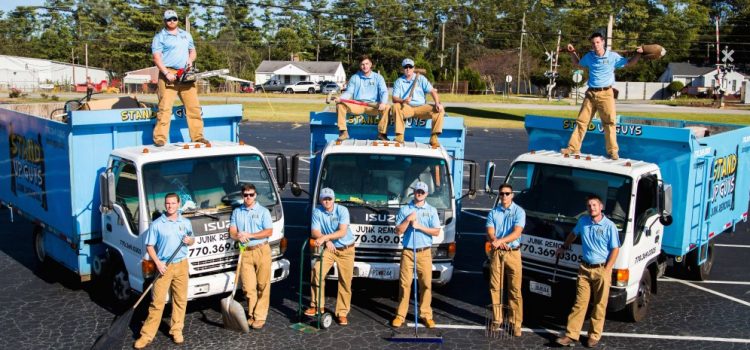 America's Favorite Basement Cleaning Service
Cleaning all the junk and clutter out of your own basement can be a major hassle, and an even bigger inconvenience, but it's something that just has to be done at times. So make it easy on yourself and call in the experts at Stand Up Guys Junk Removal to help you with all your basement cleaning needs.
Stand Up Guys Junk Removal can handle all your basement cleaning services. Whether your basement has turned into a storage unit for all your junk from over the years, or you are doing some cleaning and clearing out to make room to finish your basement. Either way, Stand Up Guys Junk Removal will take care of your basement cleaning service.
We will take out any and all junk from your basement. We will rearrange any furniture or other items you want moved around, AND we'll finish by sweeping up and making your basement look spotless. That's part of our customer service guarantee.
If you're like most people out there, you hoard junk in your basement. Basements in most homes seem to get abused by the things that we don't want, yet don't want to throw out. Your basement shouldn't be a glorified landfill; it should be a place where you and your family can hang out and spend time together.
Don't hesitate any longer! Pick up the phone and call the Stand Up Guys Junk Removal Crew to clean-out that basement! It's time to get your space back, and free your mind and your basement of all that unnecessary junk, and all that clutter!
How It Works – Basement Cleaning