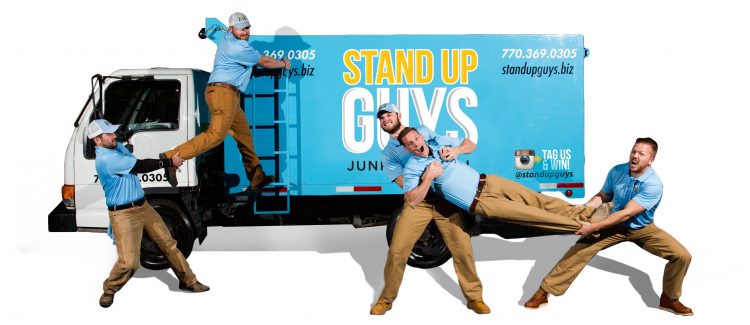 If you need to have your office cleaned or cleared of junk and clutter, look no further than The Stand Up Guys Junk Removal Crew. Let us do all the heavy lifting, and let us do it all for a great price! Stand Up Guys Junk Removal is perfect for all your office clean-out needs. We remove all unwanted items & clutter, clean and sweep all floors and walls. Whatever it is that you need cleaned, we can handle it.
Also, when you use Stand Up Guys Junk Removal for your office clean-out you can save big on the disposal fees because after all, "Junk Removal" is what we do.
If you have moved office spaces, moved into a whole new building, downsized, or even upgraded offices, then you will definitely need to clean the old one out. When you move from one office to another, even if you keep a majority of your old office appliances and furniture you will find a large amount of items that you won't want, or that are trash.
Once The Stand Up Guys clean everything up, we also sort through all the "junk" and take out all that can be donated and/or recycled. This way you can feel assured that the items that you decide not to take along with you, will find a good home.
Some Of The Other Clean Outs We Offer