Another Great Year Of Junk'n
After a crazy 2013, we here at Stand Up Guys like to give the people some knowledge about stuff they are getting rid of. We determine what the 'hottest' junk items were this past year and people get to find out that maybe they don't have to keep that old nasty sofa in the basement. You may have one or even a few items on this list that are cluttering up your garage or attic. If so, don't be scared to get rid of your junk, take a stand today!
#10 – Dog Houses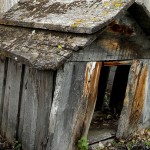 This one surprised me just as much as it did you. Either a lot of people got rid of their dogs or they eventually caved in and let it become an 'inside' dog. These are not an easy item to remove. Most of them require us to completely demo them in order for us to carry it. Some are even two stories and built like brick houses. With the solid wood and shingles on them, they tend to be heavy, so don't feel bad about having someone else haul it away for you, it's harder than it looks!
#9 – Baby Gates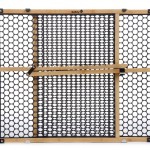 This is a first timer on our list and there was no question. The amount of baby gates we donated and disposed of were easily in the thousands. One your kids grow up, they become useless for many households. But don't worry, we try to find a home for every single one, even some of our employees that are new daddy's have taken home some. This will probably be on our list for years to come based on what we saw in 2013. We see no signs of it letting up in the future!
#8 – Fridges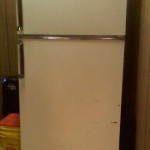 Refrigerators moved back a few spots on The Stand Up Guys Most Removed Items List from last year. Maybe more and more people are keeping the old one as their garage fridge, who knows. That is what I would do. But it made our list and that means hundreds of refrigerators were recycled and disposed of properly in 2013. It can get tricky with the freon, so be careful if you ever try to do it yourself.
#7 – Mattresses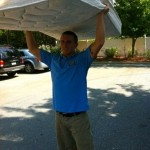 New mattresses, old mattresses, ripped up mattresses, cut in half mattresses, pet soiled mattresses…you name it and we took it. Box springs are including at #7 as well. They go hand in hand with each other but more people reuse their box spring and just upgrade their mattress. Mattress removals are difficult to dispose of these days, not all transfer stations will take them and donation centers stay away from all mattresses unless they are still in wrapper. Don't stress yourself out about it, just let us do what we do best and come take care of that headache for you!
#6 – Coolers/Fold Up Chairs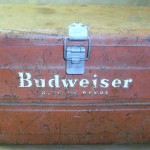 Most of these coolers and fold up chairs came in a package together and most were NOT in good condition. They must be old tailgate material that is just wiped clean with all new equipment. Some grills were tossed in as well to make the tailgate package complete, but it was rare. I feel it's just a trend and this might be the last time we see these items on our list. People are always trying to upgrade their tailgating items, but that is only every couple of years or so. Probably see this back on the list in 2016.
#5 – Hot Tubs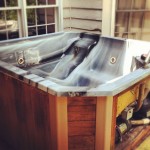 Winter, Spring, Summer and Fall these babies stay consistent throughout the year and never let up. Some people inherit hot tubs from a move and can't take it anymore and some just want to make room for a new one. Everyone knows hot tubs can be a pain to get rid of, I mean, some are delivered on a crane and transported over you house. Anything that has to be delivered like that will be a huge problem to remove. You know who to call!
#4 – Play Sets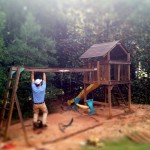 Playset Removals come in at #4 and barely missed the top 3. Kids grow up, weather is inevitable and bugs will take home anywhere they please. These are the main reasons we take away play sets, and yes we do the demo for you. Once you decide to get rid of the play set, don't worry about cutting up and taking it apart, we do all the demo needed and will leave your yard just the way it was before the play set was even there. Take back your yard and let us give it back to you!
#3 – Washers/Dryers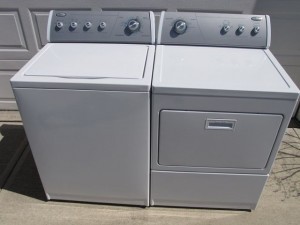 Mr. and Mrs. Dependable is what we call this duo or washers and dryers. For some reason washer and dryers are always the highest appliance removed by our crews. Some still work and some don't, and of course we find homes for the working ones. We will definitely see them here next year as well, washers and dryers aren't going anywhere anytime soon. Just like all other appliance, The Stand Up Guys will come in and take them out of your house for you. You can count on us to take care of everything when it comes to your washer and dryer removal needs.
#2 – Sofa's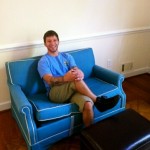 Sofa's and loveseats are a steady 'hot' item year in and year out. People want to upgrade all the time with new furniture, and if there is no room, those old sofas and loveseats got to go! They're heavy, bulky and can become a headache for you, especially if your wife has already picked out the new one. Once the delivery date is set for your new couch to arrive, give us a call ASAP and we will set up service the day of or day before delivery and make it a smooth transition for everyone!
#1 – Moving Boxes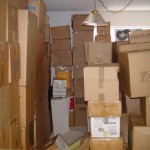 Maybe the market is getting better? Moving boxes jumped on the list and did not waste anytime letting the other items know who's boss! Garages seem to be the most common area where people would stack all their moving boxes, and we cleared them out all over the Metro Atlanta area. With the way the trend is going, we don't see the moving boxes going anywhere soon. So if you're a fan of this list year after year, get used to seeing these bad boys.
Hope you enjoyed our list and maybe your sofa or hot tub will contribute to the placing next year! Have a great 2014 and we'll see ya next time!