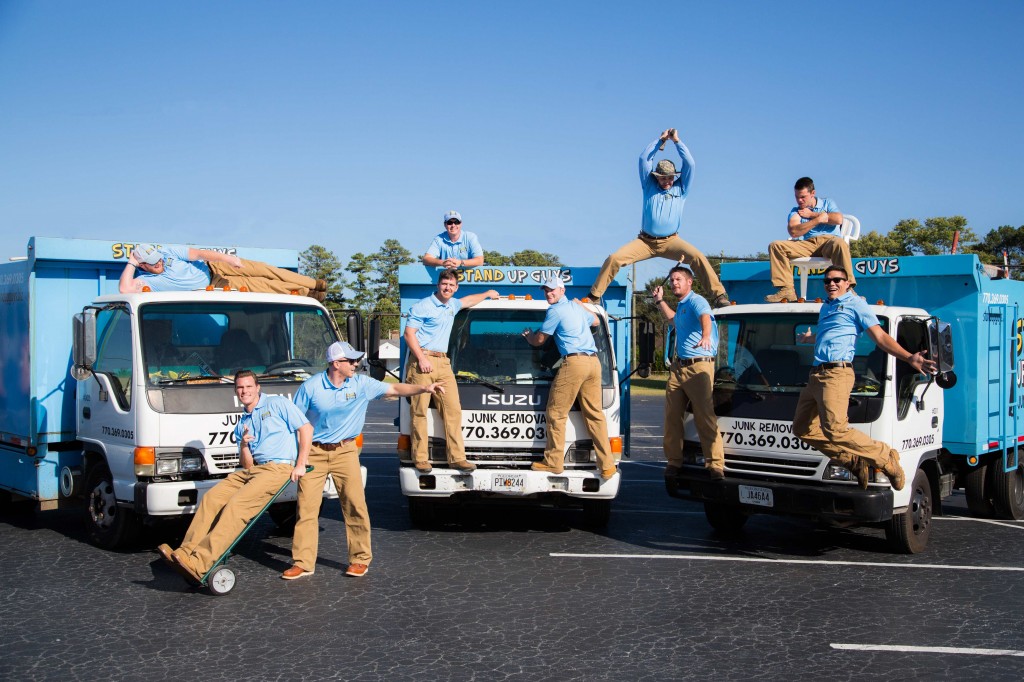 Our most anticipated annual list has finally arrived, the 2014's Hottest Junk Items Removed! After dissecting all the jobs from last year, we have conducted this list and narrowed down the most common items people in your area get rid of. This year we had a couple newcomers and some familiar faces. This past year we branched out into Florida, so the list will definitely be different. Take a look at the list…I bet you have some of these in your home you need to get rid of!
10. Wheelbarrows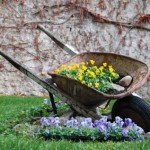 Our first newcomer on the list are wheelbarrows. These bad boys were junked at new record highs in 2014. Most had flat tires if any tires at all, and most were rusted out with holes in them, but nonetheless, they found a new home at the nearest recycling center! Wheelbarrows last years and years if taken care of. The problem is, most people neglect their wheelbarrows until they need them. Sometimes it's already too late.
9. Patio Furniture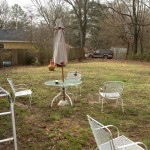 This one was not really a surprise. This set was always close to making the list and they finally squeezed there way in. Some were good, some were bad and most were ugly, but they were all donated or recycled. Most homeowners out there have patio furniture, or some kind of lawn furniture. Patio furniture can last a long time, but the styles are constantly changing year after year. Gotta stay up to date on patio furniture styles!
8. Sony Trinitron TV's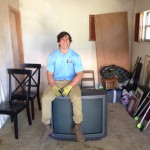 75% of the TV's we hauled off last year were Trinitrons! So for that, we felt the need to rep this specific brand rather than just 'TV Removal'. These babies are extremely heavy and bulky, making it very difficult to do by yourself. Most old school Trinitrons weigh upwards of 200-300lbs. You know that's not a TV that you want to attempt to carry down the stairs and into your SUV with your husband or wife. That's why you leave it to the professionals…The Blue Crew.
7. Pianos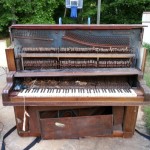 Now piano removals were a hot, hot items last year. These puppies started off blistering early in the year and just never slowed down. We don't know why, but 2014 people just wanted their pianos gone! Most were old and beat up, which means to us that people in 2014 were just in the market for a new piano and not done with the piano life. Either way, we're not complaining, some antique markets love us for dropping them off!
6. Fridges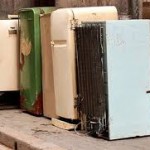 Our first returner of the list is back! These bulky ice boxes will never slow down. There is a constant need for fridge removal no matter where you are. Especially in the South, 99% of the residents have a second fridge somewhere in their house, usually in the garage. Once that thing finally takes its last breath, just call and we'll haul! Year after year after year, refrigerators crap out and people call The Stand Up Guys to come save the day. We recycle or donate thousands of these bad boys every year!
5. Riding Lawnmowers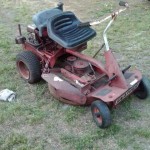 These chunks of heavy metal surprised us too. Once riding lawnmowers go bad, what can you do with them? They just sit in your backyard, usually under the porch and gather dirt, rust and become an eye sore. They're so heavy you don't know what to do with them and you know it would be next to impossible to do anything with it yourself. We have perfected the art of hauling these SOB's off, we should have a separate division…Stand Up Guys Riding Lawnmower Removal, LLC!
4. Mattresses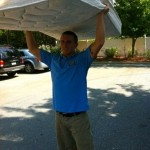 The same old boring 'mattress removal' makes the list yet again and it doesn't look like it will be letting up anytime in the near future. Now that transfer stations are charging extra to take them, they are becoming more and more difficult to dispose of for your average consumer. No donation centers or thrift stores take mattresses either. So if you don't have a truck to haul it yourself, that mattress will just sit in your house and start to drive you insane! Don't worry, The Stand Up Guys will save you!
3. Sofas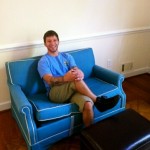 Another familiar face, couch removal. Couch, love seat, sleeper sofa, sectional sofa…these are all included in this category. Ripped ones, stained ones, cat hair covered ones, you name it and we took it. But we did come across some nice ones as well which were donated to local charitable organizations in the metro area. Sofa's top the list year after year for a few reasons. People constantly change styles, so they change their couch as well, and their all cumbersome and heavy. Nobody wants to deal with that alone.
2. Screen Doors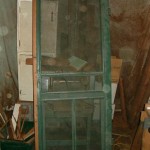 With the help of the Stand Up Guys Tampa location, screen doors shot to #2 on the list with a vengeance! I guess down in the hot Florida sun they go through screen doors like we do sofas here in Georgia. Kind of odd, but we always like a new face on the list 🙂 Screen doors are a little odd for most people to get rid of. They definitely aren't too heavy to haul away yourself, but they are cumbersome and wouldn't fit in most average vehicles. For that reason, people call The Stand Up Guys and they called us enough to be the 2nd most removed item of 2014!
1. Washers/Dryers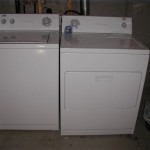 These sneaky machines jumped up from #3 last year to take the center spot on the podium for 2014. With record numbers all across the board, washers and dryers surpassed all other items and finally got passed their rival…the sofa! They have been battling it out in the top three for a couple years now, but for 2014, the washer/dryer removal combo get the last laugh!
Hope you enjoyed our list again! We know you have one if not more of these items in your house to get rid of. Stop procrastinating and call us, after all, Spring cleaning is right around the corner! See ya next year!