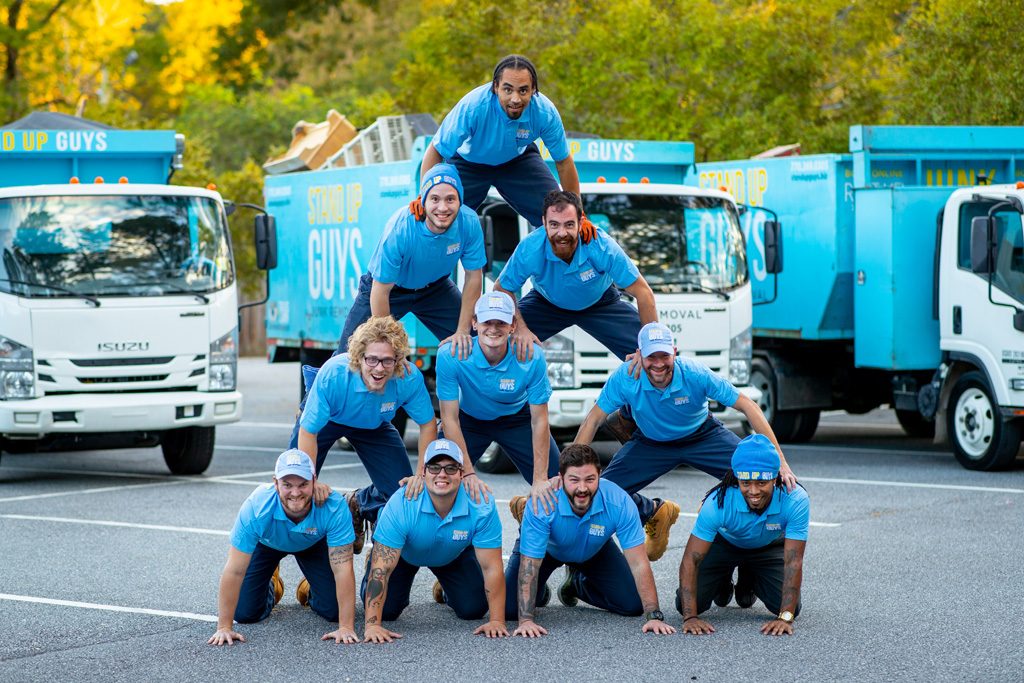 Atlanta's Favorite Junk Removal Service
Atlanta is a special place, and we here at Stand Up Guys love our city. After all Atlanta is our home, it's where our roots run the deepest and just one of the reasons we try so hard to help our community by donating, recycling and doing many other things to help clean up our wonderful city.
The Stand Up Guys Junk Removal Crew has been building and maintaining our stellar reputation and rapport with the people and businesses of Atlanta for years. We handle all Atlanta junk removal, hauling and clean out needs.
The Stand Up Guys have unbeatable customer service and wonderfully affordable pricing. Stand Up Guys have been considered Atlanta's favorite, for many reasons, but mainly because of our uniqueness, creativity and attention to our customers needs. You wont find another junk removal company like the Stand Up Guys, we are just that rare.
Junk The Stand Up Guys Remove In Atlanta
More About Junk Removal in Atlanta
The city of Atlanta is one of the most beautiful, vibrant, and entertaining cities in the United States. It is also the ninth largest city in America with well over 420,000 people in the city limits and a whooping 5,268,860 residents in all of Metro Atlanta. Because of its amazing climate, young urban population, music/entertainment industry, etc., The A-town has become one of the most attractive cities in America. The city has grown by 1.1 million in the last 10 years and is also one of the fastest growing cities in the country. With an increasing 2.4 million homes, we are one of the few cities in America that hasn't let the economy hold us down.
Atlanta is the #1 business city in the South, with many major business headquarters placed here in the city, including Coca Cola, Home Depot, AT&T, UPS, Delta, Turner and many others. Hartsfield-Jackson Atlanta International Airport has been the worlds busiest airport since way back in 1998.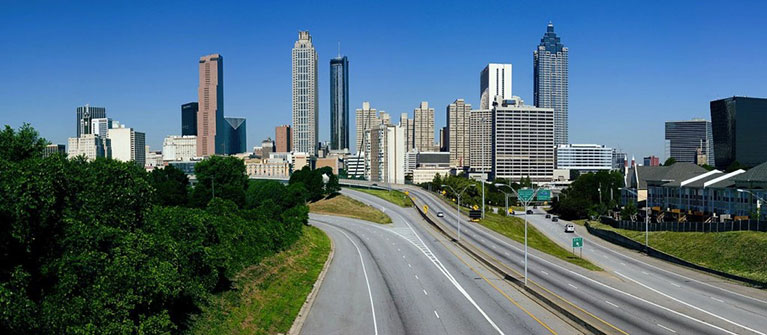 Stand Up Guys Junk Removal Crew are of course, Atlanta's favorite source for all its junk and clutter removal needs. All 5 million plus residents have Stand Up Guys at their disposal, for all their junk hauling and clean out needs. We offer the residents and families here a valuable, dependable, and customer friendly junk removal service. We have our central location right in the heart of the city, so just look us up at 1773 Monroe Dr NE Atlanta, Ga 30324. Stand Up Guys are Atlanta Junk Removal!
More About Atlanta
Fun Fact: Atlanta has the largest percentage, and population of trees of all the Major Cities in the U.S. Atlanta is a whooping 36% trees, while the national average is less than 27%. This is why National Geographic named Atlanta a "Place of a Lifetime.".
Check out the Regional Manager in Your Area.
Find out all of What We Haul in Atlanta