The Situation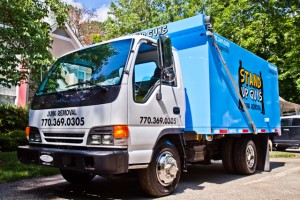 Laura, who recently bought a house in Midtown, was starting to organize everything for her new home and was finally getting everything settled in. When she was setting up her patio furniture out back she noticed something she hadn't before she bought the house. She took a walk deep in her backyard and found a huge pile of yard debris that had been sitting there for months it looked like. She was disappointed that the homeowners before her never mentioned that and now it was up to her to find a way to get rid of it. But how is one woman going to handle an enormous debris pile all the way in her backyard?
Laura started doing some research and found The Stand Up Guys Junk Removal searching through Google and saw that we not only take household junk, but yard debris as well! Since she was going to have leftover moving material anyways, she figured she could knock out the yard debris at the same time.
The Call In From Atlanta
She called us that same day and scheduled for us to come take a look at it the following day. She had piled up her leftover moving junk in the garage which consisted of boxes, moving paper, and small furniture pieces she decided not to keep as well. While on the phone, Ryan reassured her that we can combine both types of junk in the truck and that it would not be a problem, even if the debris is all the way in the backyard, because we do all the labor for you!
Junk Removal In Atlanta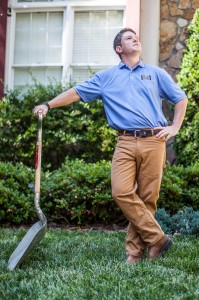 Ross and his sidekick, Corey were scheduled for the pick up and arrived on time in between the 2 hr window and gave her a 30min heads up as well. Once arriving, Ross greeted her at the front door and followed her to the garage to show him the household junk before taking him to the dreadful pile of yard debris.
After a 30 yard walk through the backyard, they finally made it to the pile where Ross explained that this would be no problem and they would be out of there in about an hour and a half. Stunned by that, Laura quickly agreed to the price and before you knew it, half the truck was already filled. "Efficiency is key" is what Ross always says, and he lives by it. His work ethic has always been strong and that's why. Corey is quickly learning the ways from his superior and before you knew it, the packed the truck to the brim!
The End
In under an hour and a half, the job was completed. Ross typed up the invoice and headed to ring the doorbell, but Laura had been watching and greeted him with a hug before he rang the doorbell. She was so happy to have the last stage of her move finished.
Laura could now sit back and relax in her new Atlanta home, and more importantly, she found her go-to group to call for any removal needs. Seems like her move was shaping out nicely. She finished signing the receipt and the Blue Crew was gone in a flash and off to help their community one junk pile at a time! Stand Up Guys approved!