Junk, Junk, Junk… During Your Move
Moving, or refurbishing your home, is one of the most exciting, but at the same time, one of the most stressful events you will undertake in your lifetime. The anticipation of the new surroundings, with opportunities to try fresh ideas in both furnishings and general layout can be intoxicating; nevertheless, there is a downside to carrying out these grand ideas, which is the need to dispose of the items either being replaced, or items that are no longer appropriate in the new scheme of things.
With this in mind, a little forward planning can help enormously. When it comes to junk removal in Atlanta, some of the smaller items can easily be discarded without assistance, but with major house moves and renovations, the bulk of the unwanted furniture and construction materials are far too big to get rid of on your own. This is where the stress can kick-in and start to make the dream of the idyllic home that you visualize seem more and more distant, as the clutter mounts up.
However, removing superfluous items doesn't have to be a major hassle, especially with a professional junk removal company on your side.  When it comes to junk removal in Metro Atlanta, including Marietta, Roswell, Decatur and more, look no further than The Stand Up Guys Junk Removal Crew. We've been serving Metro Atlanta for years, and have built a solid reputation for excellent service at prices you can feel good about paying.
Moving can be a big hassle, and any home improvement project will generate unsightly waste. Do yourself a favor and put your time towards your new home, not getting rid of unwanted junk. The Stand Up Guys are here to help you in any way that we can! Give our office in Marietta, GA a call today for a free quote!
[frame align="center"]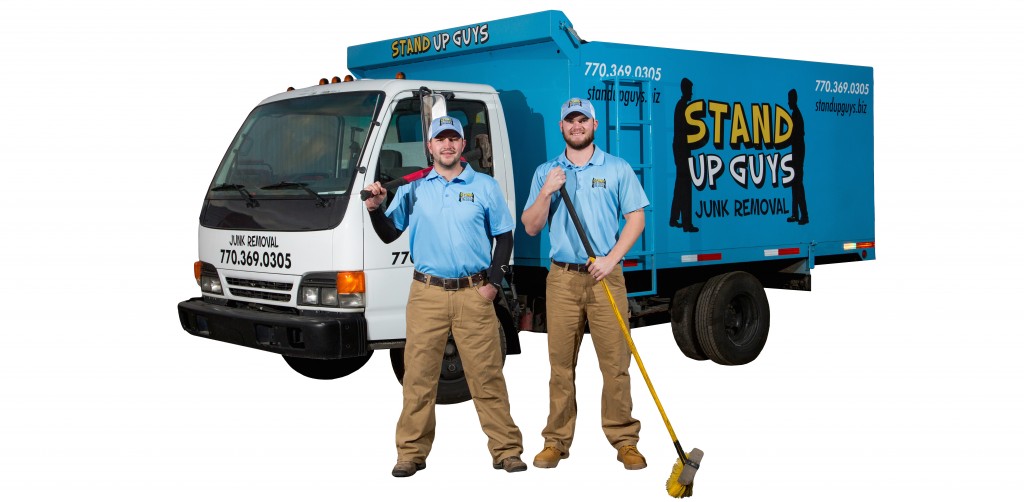 [/frame]