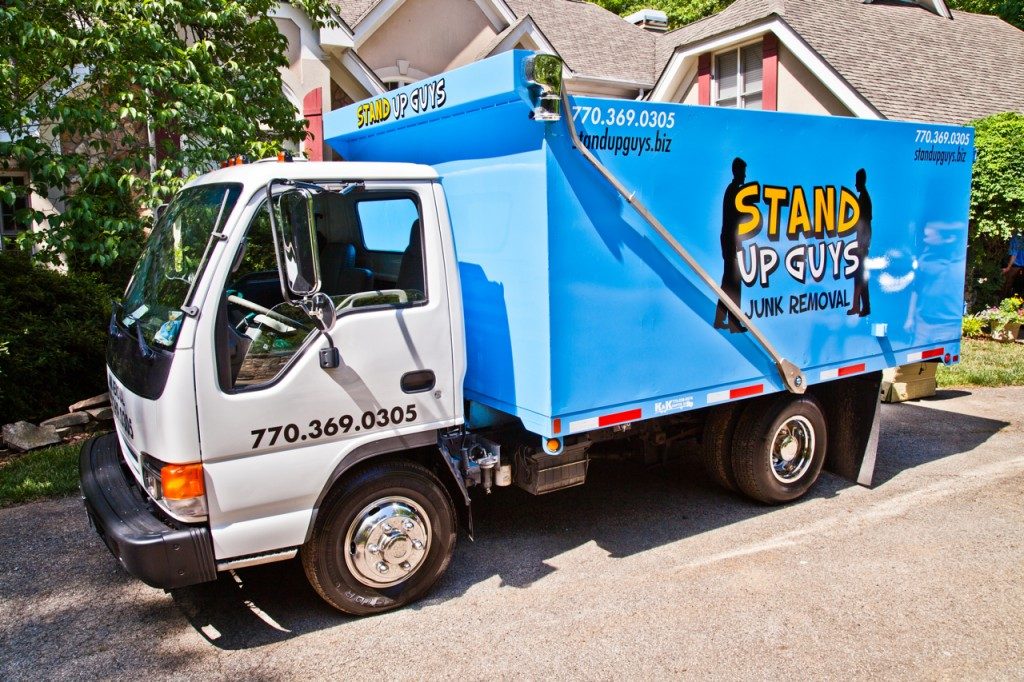 Removing Furniture in Englewood, FL – Stand Up Guys Junk Removal
Last Thursday we got a call into our Stand Up Guys Junk Removal HQ in Sarasota from a new potential customer. Her name was Kathryn. She was so sweet and lovely on the phone, we knew from the get go that she was going to be a wonderful person to work with.
When Kathryn called in there was about 2 rings, then Lisa picked up. Lisa is one of our brightest Stand Up Gals at HQ. No one dominates customer service quite like Lisa. After a little bit of small talk, Kathryn explained exactly what she had going on and what she needed. She explained that she had a garage full of old furniture that she had collected in her Englewood home for years. She told Lisa that it was becoming too much to bare and she needed her space back. Lisa quickly assured Kathryn that she made the right call and that we could help.
Lisa and Kathryn discussed availability with Kathryn's schedule and landed on Monday of the following week. That was the day that The Stand Up Guys were going to come out to Kathryn's home, de-clutter her garage and change her life forever. Lisa again assured Kathryn that when it came to junk removal in Englewood, The Stand Up Guys were second to none.
On Monday morning Kathryn got a call to her home phone at 9am. It was Ronald from Stand Up Guys letting her know that he and his crew were on the way to her home and would arrive in roughly 30 mins. This was great because it gave Kathryn time to get herself together and prep. She was oh so ready to get rid of all this junk furniture from her garage.
Exactly twenty eight minutes later, a beautiful, shiny, baby blue dump truck pulled up to Kathryn's Englewood home. Two uniformed, smiling gentle hopped out of the truck and greeted Kathryn. They all took a look at everything, discussed price and Ronald and his hauler got straight to work!
They backed the Stand Up Guys Junk Truck right up to the garage door. Opened the truck doors and started hauling all the old furniture into the truck. Kathryn had old couches, chairs, tables and all kinds of furniture to remove. It was quite a lot of clutter, but it was no match for The Stand Up Guys! They huffed and puffed, lugged and hauled for a solid 45 minutes straight. When the dust cleared, all the clutter was gone! Kathryn could not believe her eyes. She finally had her garage back. She was ecstatic!
Kathryn thanked Ronald and his crew and waved as the Stand Up Guys Junk Truck drove away with all her clutter. This was a new beginning for Kathryn and her new found garage!