Celebration, FL's Most Admired Junk Removal Crew – The Stand Up Guys
Is the junk piling up all around you? Maybe that one closet you used as the 'junk closet' or the 'junk drawer' has made its way out into the rest of the house? When that starts, it's a downhill train that is hard to stop. It can go from one closet of junk to a bedroom full of things you no longer need in what seems like no time. Once you realize the junk is moving into the rest of the house, it's too late to contain most of the time. That's when it's time to call in the professionals. Professionals that can handle removing whatever you have. Professionals that will give you the care and service that you deserve. Professionals that will make you SO happy to get rid of your junk that it should be illegal.
The question becomes, where in Celebration, FL can you find a company like that?? The answer to that junkie riddle is simple; The Stand Up Guys Junk Removal Crew! The Stand Up Guys are the number one option for junk removal and hauling in all of Celebration. No matter what types of things you need to have removed and hauled away, The Stand Up Guys can help. From an old refrigerator or a smelly old couch, to an attic completely covered in junk, we can help with ALL of it.
Stand Up Guys Junk Removal Services We Offer In Celebration, FL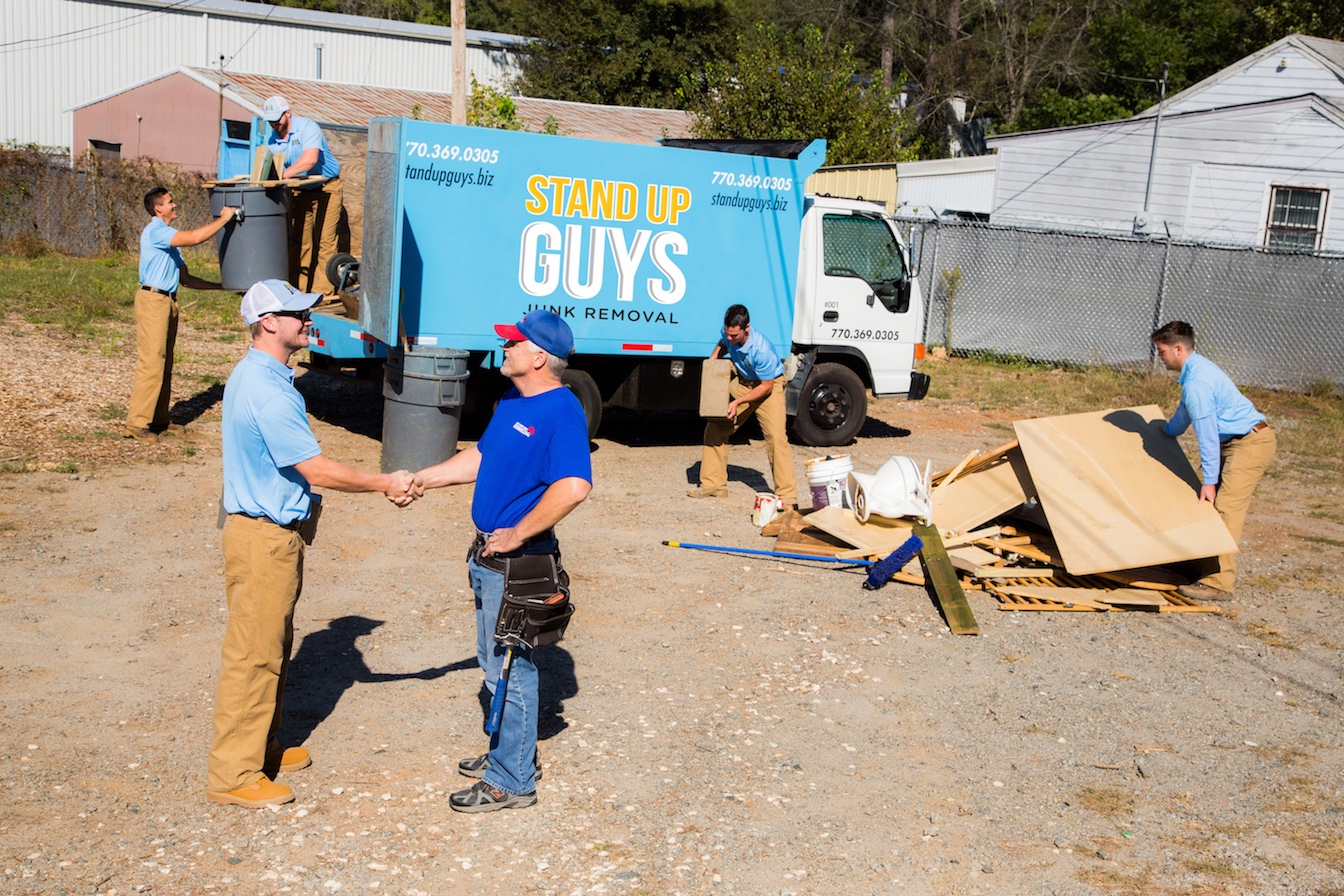 More About Celebration Junk Removal
Celebration has a lot of history to it. Did you know it was originally developed by the Walt Disney Corporation? Yes, it was and it is also one of the largest master-planned communities in the entire state of Florida. These people had a plan for making Celebration an awesome town from the day the idea came about and they followed through on that plan 100%. There is over 10,000 people that call Celebration home and that number is growing year after year as the word gets out about all the awesomeness that oozes from this great city.
One of the most unique things about Celebration, and you can see this the moment you drive through town, is the unique design of so many of the original buildings. A large group of New Classical Architects got together with the city in the very beginning and helped design a lot of the buildings throughout the town. Household Architect names like Phillip Johnson and Michael Graves were part of this group. Just passing by the post office, the welcome center or even the first movie theater in town and you'll see how unique and special the architecture is. So cool.