Most Cherished Junk Removal Crew In Cortez, FL – Stand Up Guys
If you're like most of us out there, then  you share the same love of that wonderful feeling you get when you watch your junk and clutter disappear. It's just such a great feeling that makes you all warm and fuzzy inside. The only reason most people don't get more of this incredible sensation, is because actually finding someone to get rid of said junk can be just so darn difficult. Welp, I have great news for you Cortez, FL residents out there that want to experience this nirvana; The Stand Up Guys Junk Removal Crew.
The Stand Up Guys are the most beloved junk removal and hauling company in all of Cortez and the surrounding Sarasota and Bradenton cities. We have earned this amazing reputation with Cortez over the years for many reasons. One of those being the fact that we are just flat out reliable. If we say we're gonna be there, we're there. If we say we're going to do it, we do it. If we say we can remove it, yup you guessed it. We freakin' remove it!
Looking to have your stuff donated? Don't worry, The Stand Up Guys will take care of that for you too. Looking to have some of your items recycled? Yup, we'll take care of that for you too. The Stand Up Guys take less than 40% of the items we remove to the landfills. We do all we can to donate and recycle everything we can in Cortez FOR Cortez.
Junk Removal Service The Stand Up Guys Offer Cortez, FL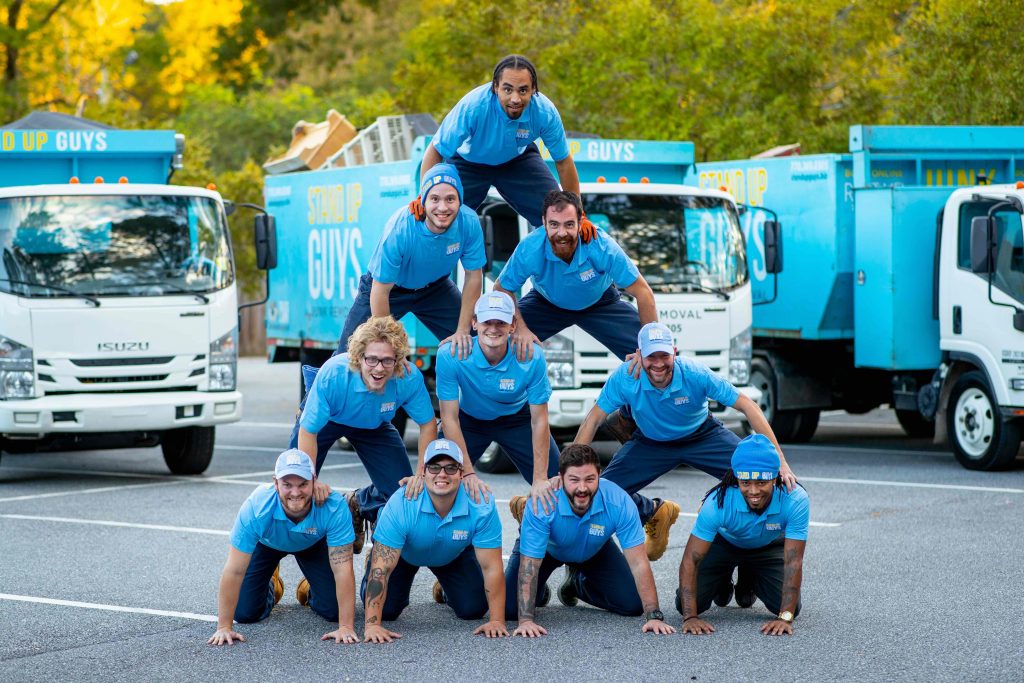 More About Junk Removal Cortez, FL
Cortez is a beautiful city with great people, awesome schools and all around great living. This city one of Florida's most hidden gems. Once you come to Cortez, it's hard to ever get yourself to leave. One other great part of living or working in Cortez is that you have access to the Greatest Junk Removal Company on Planet Earth; The Stand Up Guys Junk Removal Crew! From town square to the mall and everywhere in between, The Stand Up Guys cover all of Cortez and its amazing residents.