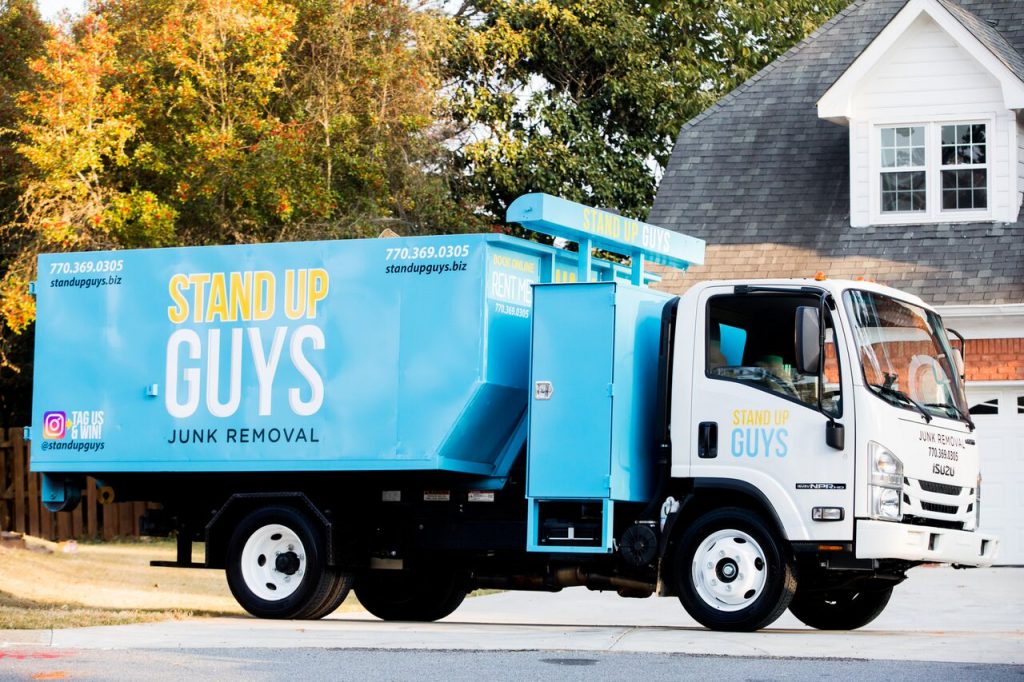 Englewood's Most Beloved Junk Removal Company
Collecting junk and cluttering up your home with items over the years is easy, we all do it. The hard part is figuring out how to get rid of it all and how to de-clutter your home. If you live in Englewood, the answer to this riddle is simple; The Stand Up Guys Junk Removal Crew. Otherwise known as Englewood's most beloved junk removal and hauling company.
The Stand Up Guys have been a staple in the Englewood community for years. We have been working side by side the residents and business owners since day one, helping whoever we can to remove junk and clutter out of their homes and offices. This is just one of the reasons we have been dubbed as Englewood's most beloved junk removal company. The other reason? Our amazing and uncanny ability to treat all our customers like our top priority.
The Stand Up Guys are more than just great to our Englewood customers, we treat our community and environment with the same amazing respect. The Stand Up Guys donate and recycle up to 60% of the items. This means that most of what we remove from our customers does NOT get simply chucked into the landfill. We do all we can to either donate it back into the community or recycle it in order to help the environment.
Junk Removal Services We Offer Englewood, FL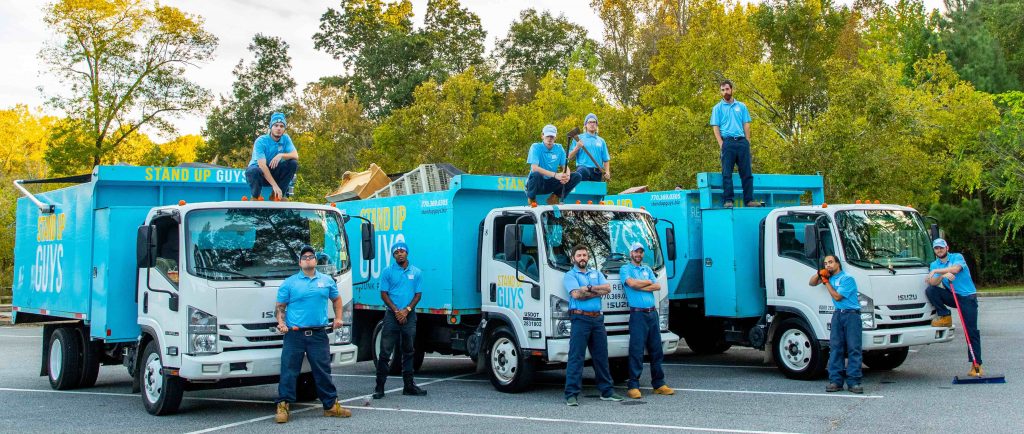 More About Englewood, FL Junk Removal
Hiring The Stand Up Guys Junk Removal Crew in Englewood is a cake walk! We make the entire process from beginning to end as easy as possible. First just give us a ring and let us know what you have and what you need done. Or you can even go ahead and book your appointment yourself through our Online Booking portal. Which is super easy and user friendly.
The appointment that you make will be your FREE estimate. At that time we'll send out two uniformed Stand Up Guys Professionals to take a look at everything you have and all that you need to have removed and offer you a quote. Best part is, we always come prepared and ready to work as well. This way if you like the price that is presented to you we can go ahead and take care of removing it all right then and there. See, told you it was super easy. Hope to see you soon!