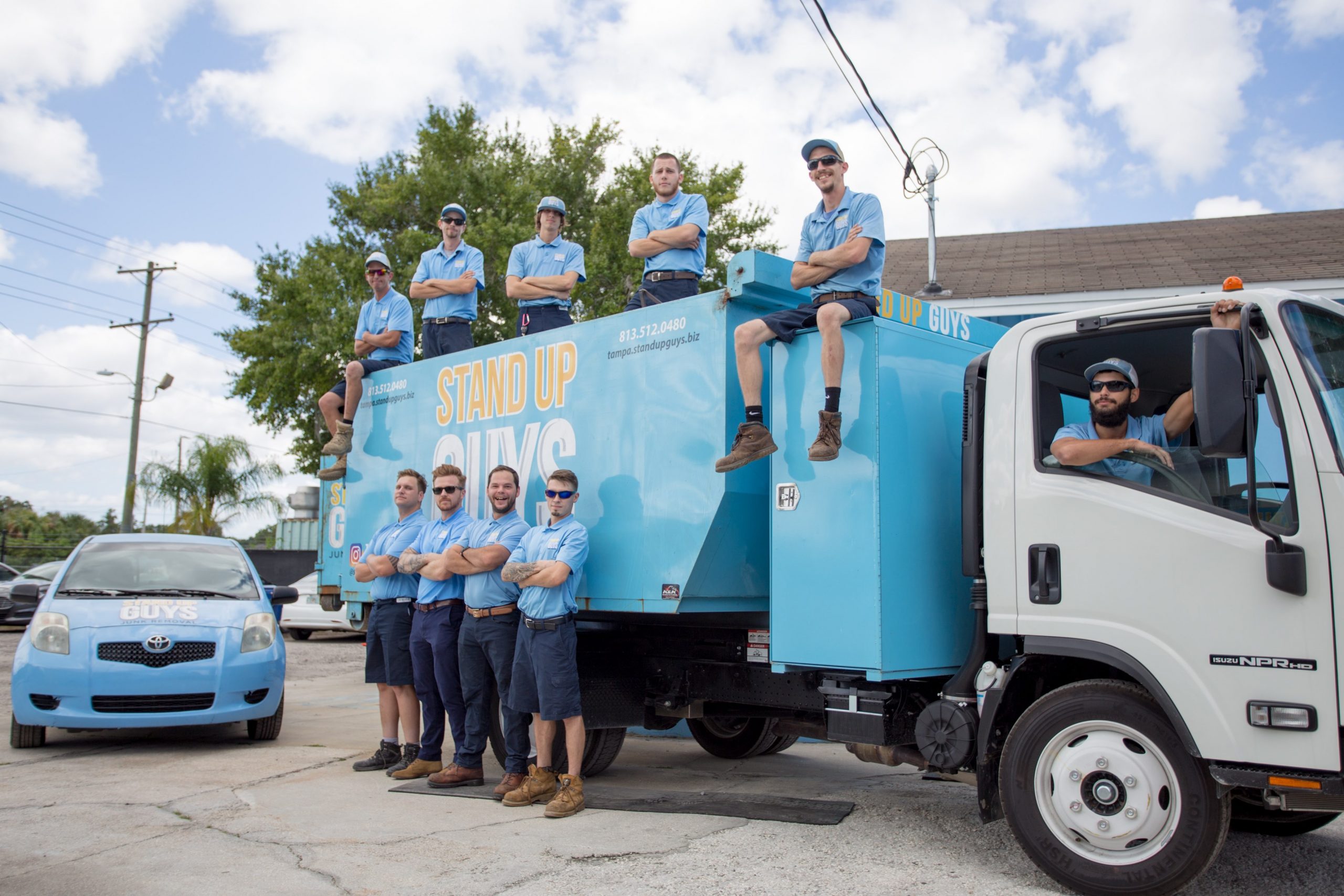 Hunter Creek, FL's Most Dependable Junk Removal Crew – The Stand Up Guys
From Ashton to Villanova, Stand Up Guy's Junk Removal has been the neighborhood of Hunters Creek's top option for the removal and hauling of all their unwanted items. When we set out to be a part of community that focuses so much on family, Hunter's Creek, FL was an absolute no-brainer. We love our city more than they will ever know, heck Stand Up Guys love Hunters Creek more than Hunters Creek loves The Stand Up Guys, and that's a LOT.
We believe that every home and business in Hunter's Creek is gorgeous. However, sometimes you just need that special touch that only Stand Up Guys Junk Removal can provide. Once we send our beautiful baby blue babies out on the road to help those in need, we don't stop until every customer is satisfied with our work. The Stand Up Guys are the answer to all of Hunters Creek's junk removal problems.
Did we tell you the best part? Stand Up Guys can get rid of your unwanted items with our contact free junk removal! Yep, that's correct. You can enjoy a big glass or OJ from your boat on Mallard Lake while Stand Up Guys demolishes that old shed or takes last years Christmas items to the local donation store.
Stand Up Guys Junk Removal Services We Offer In Hunters Creek, FL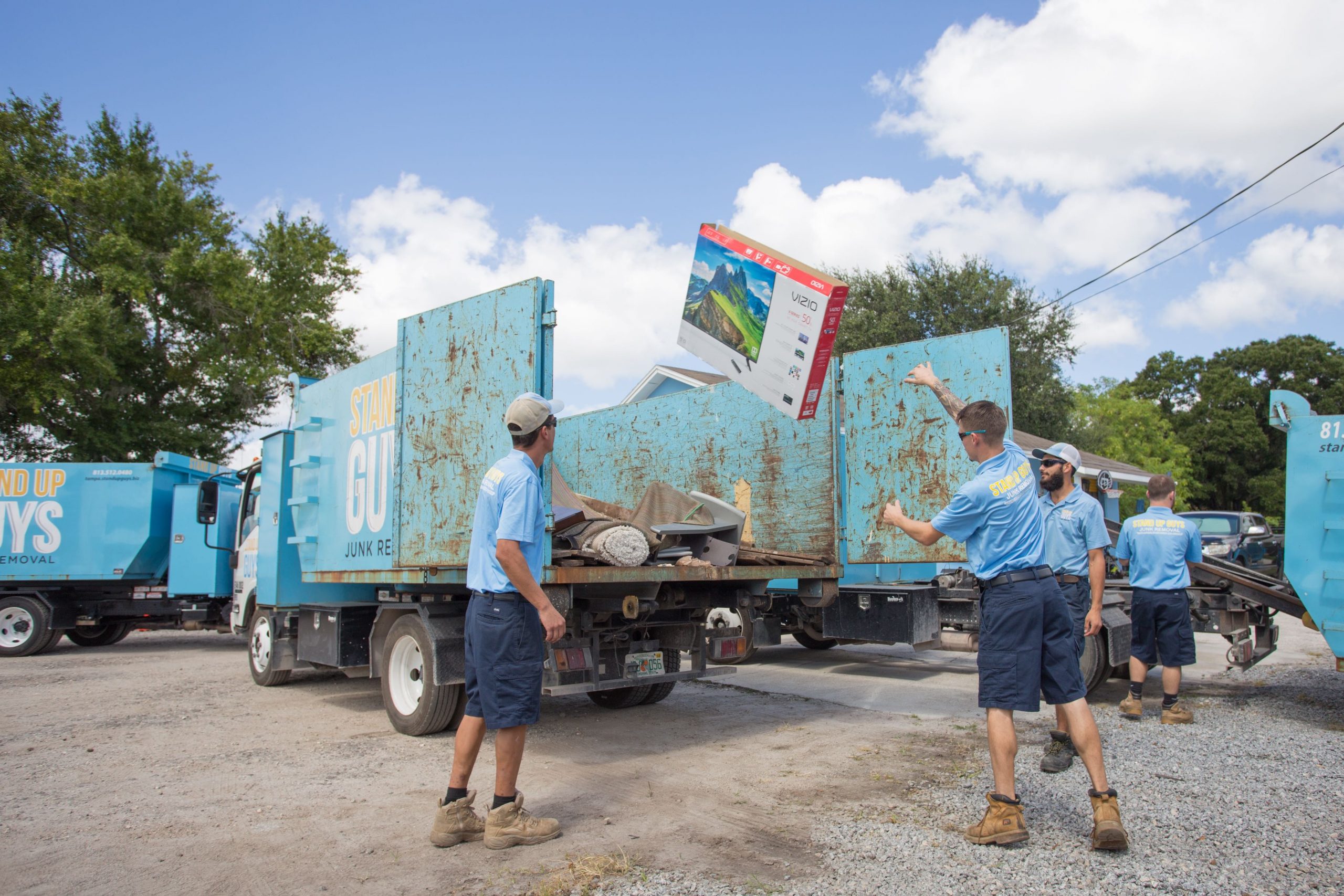 More About Hunters Creek Junk Removal
In 2011, CNN Money Magazine ranked Hunter's Creek 21st out of 100 of best cities to live in the United States. Since we first started, Stand Up Guys has ranked it #1 in our hearts. When we aren't dominating lanai enclosed jacuzzies or finessing corporate office cleanouts, the Stand Up Guys are probably sinking 18 holes at the Hunter's Creek Gold Club or leisurely jogging around Eagle's Park.
There is a lot to love about Hunters Creek, but one of the best reasons to call Hunters Creek home is the simple fact that it gives you access to The Stand Up Guys Junk Removal Crew. I can't think of many perks sweeter than that!