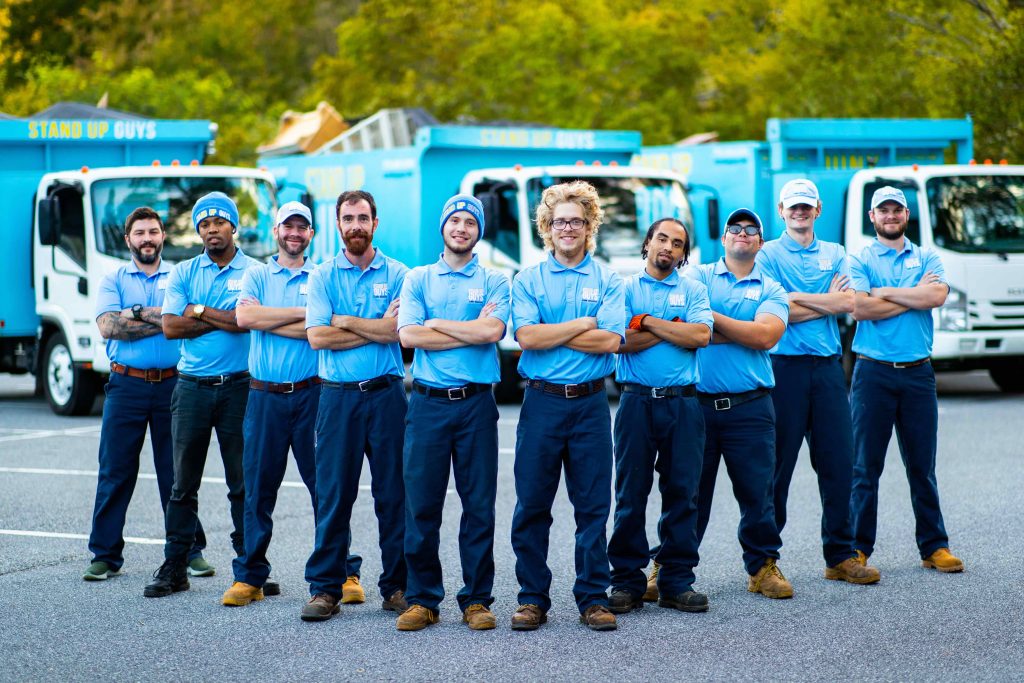 Seminole Heights Very Own Junk Removal Crew – Stand Up Guys!
Seminole Heights is one of the few beautiful historic districts and neighborhoods in central Tampa. It was one of the original neighborhoods connected to Tampa by streetcars back in the early 20th century. Seminole Heights dates far back to when people first started settling in the Tampa Bay Area. Seminole Heights is full of history and tradition.
The Stand Up Guys Junk Removal Crew cover all of Seminole Heights, from the Lowry Park Zoo to Old Seminole Heights and everywhere in between. The Stand Up Guys offer wonderful prices and service to all the residents and business owners of Seminole Heights. We remove and haul away any and all types of junk. From old furniture and appliances to construction and yard debris. You name it and we'll take it from Seminole Heights. All you have to do as a customer of Stand Up Guys is sit back, relax and watch as your junk disappears. That's right, we do all the lifting and loading on top of hauling away all your junk. We're that good.
Seminole Heights is one of the most populate neighborhoods in all of Hillsborough County with well over 24,000 people. There are tons of homes, great schools, lots of things to do and an easy commute to Downtown Tampa. You can't beat Seminole Heights living.
Junk Removal Services We Offer Seminole Heights – Tampa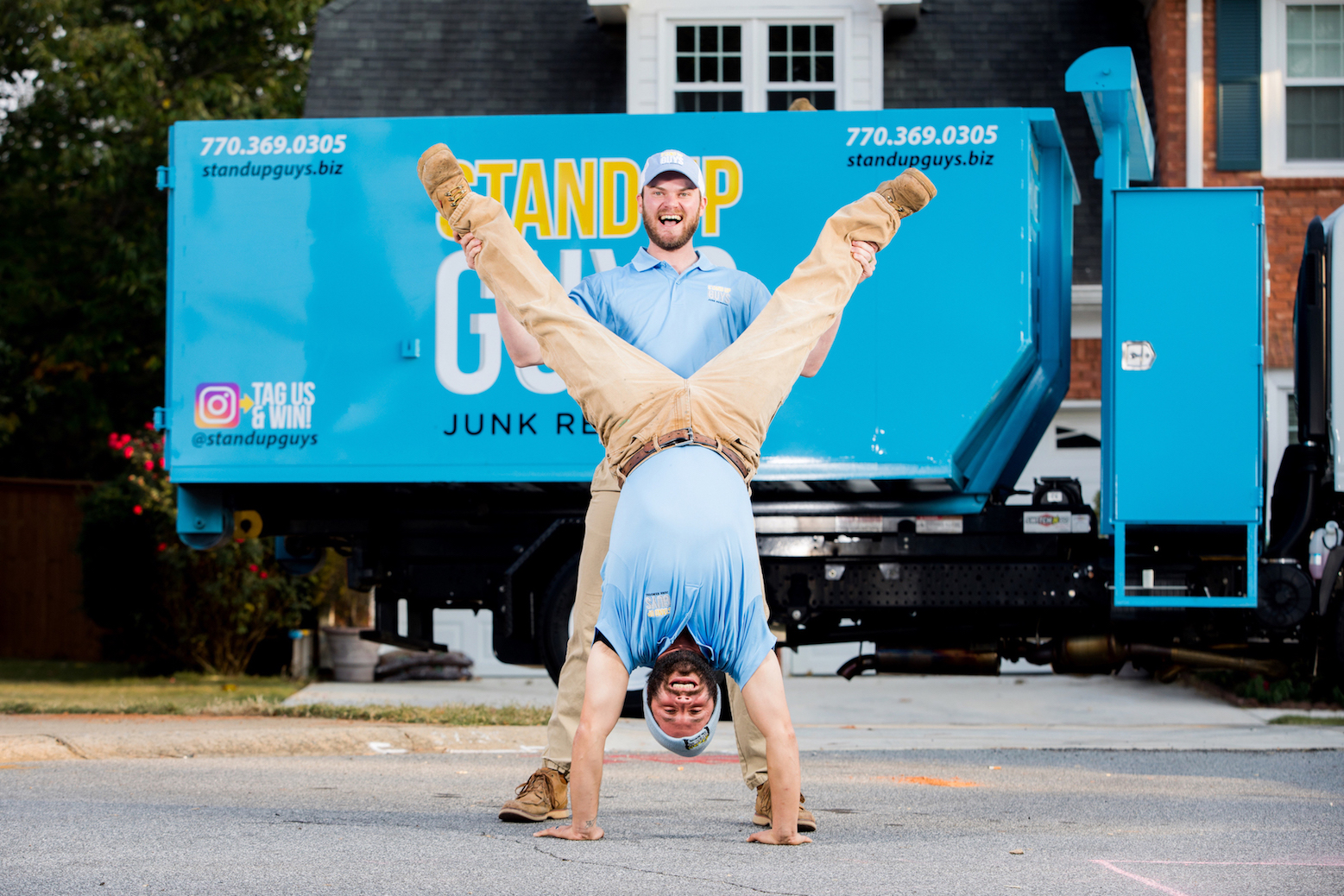 A Little Seminole Heights Junk Removal Tale
Yesterday we got an email from a new customer. Her name was Samantha. She lived in Seminole Heights. In her email, Samantha made it very clear that the junk she was looking to get rid of was an emergency. Casey, the Stand Up Guy in the office that opened said email, realized how urgent this matter was. For that reason, Casey picked up the phone and called her right away. Her contact info was in the email.
Samantha was delighted to hear back so quickly. She had never used a junk removal service before, so she didn't know what to expect at all. Getting a call 3 minutes after your initial email was great in her eyes. Casey asked her a few questions about what she had. After hearing about her situation, Casey offered to have a crew out there that same day. This was WAY more than Samantha ever expected. She was in a major rush and was hoping to just have it out by weeks end. "Having this gone today would be a god sent" replied Samantha.
As soon as he got off the phone with Samantha, Casey picked up the work line and made a call into Christiaan. Christiaan was out in Tampa finishing up another junk job. He informed Casey that he would be finished up within the next hour and then could head straight to Seminole Heights. He had enough room in his truck to fit plenty more.
About and hour and a half after her initial email, Samantha received a call from Christiaan. He was calling to give her a heads up that he was in route to her home and should be there within the next 30 mins. Samantha was flat out blown away by the service. When she sent an email to Stand Up Guys through their website, she never guessed she'd have a crew at her house within two hours. Crazy good service.
Thirty minutes later The Stand Up Guys Junk Truck pulled into the driveway of Samantha's Seminole Heights home. Before Christiaan could even make it all the way to the front door, Samantha was on her way out onto the front porch. She was so happy to have things go as smoothly as they'd gone. She was ready to have this junk removed from her yard.
Samantha took Christiaan around to the side of the house to show him all the junk that she needed removed. Christiaan looked everything over. Once he had as much info on the pile that he needed, he offered Samantha a wonderful price. She loved it and told him she was ready for it to go.
Christiaan didn't need to be told twice. He went back to the truck to grab Ray and a tarp. The two Stand Up Guys went back to the pile and got straight to work. They laid the tarp out and stacked all the junk on it that they could. It was a long walk from the junk pile to the truck, so instead of making a hundred trips, Christiaan thought it would be more efficient to drag junk to the truck on a tarp in large loads. He was right. It only took two trips to the truck and all the junk was gone.
Samantha came outside as the guys were sweeping up the pile. She was so happy that her junk was finally gone. Samantha was even more happy that she found a company like Stand Up Guys.