#1 Junk Removal Company In Laurel, FL – Stand Up Guys!
Getting rid of junk, unwanted things and clutter can be a serious pain. There are just so many steps you need to take and time you must spend in order to get rid of the junk in your home or office on your own. If you live or wok in Laurel, Florida though, you don't have to fret about these problems one bit. Why's that you ask? Because there's a perfect solution to getting rid of junk, debris and clutter without any hassle at all in Laurel. The solution is The Stand Up Guys Junk Removal Crew!
The Stand Up Guys are the absolute savior for Laurel residents when it comes to getting rid of their rubbish and bulk waste. We take care of the entire process from beginning to end so that they don't have to. All you have to do as a Laurel occupant is pick up the phone, let us know where your junk is, when you want it gone and we take care of the rest. You dont have to lift a finger or worry about anything. We make sure to take on that burden for you.
The Stand Up Guys Junk Removal Crew are loved and respected in Laurel for a few reasons other than the simple fact that we take pretty much everything for them. We're loved because of our customer care and our efforts towards recycling and donating as well. We do all that we can to donate and recycle as much as possible. This year alone we were able to donate and/or recycle over 60% of the things we removed in Laurel.
Junk Removal & Pick Up Services We Offer Laurel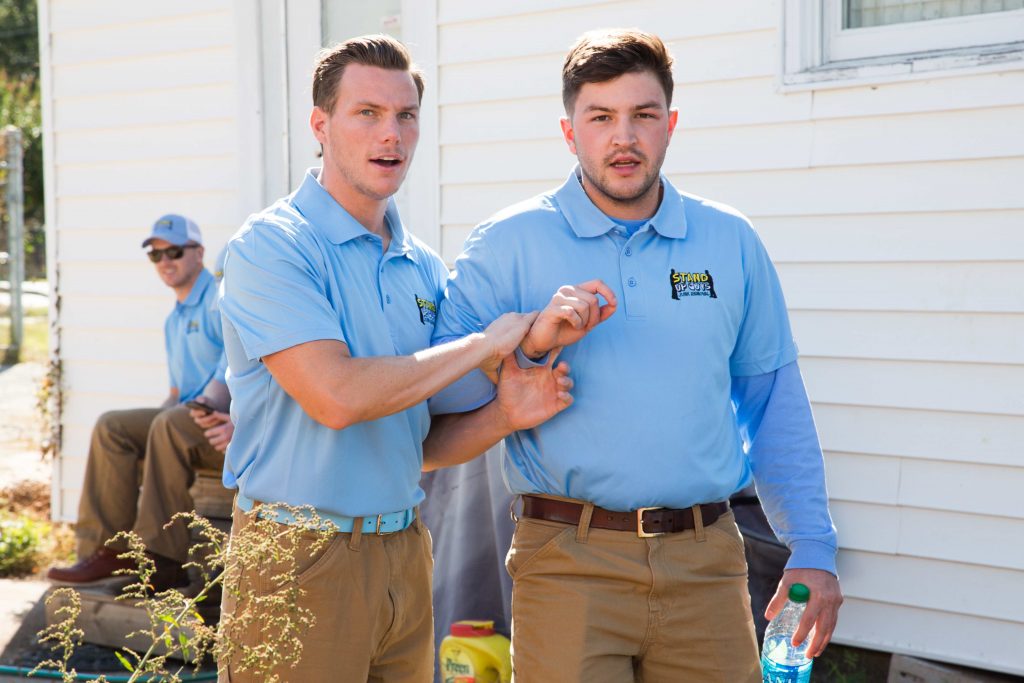 More About Laurel Junk Removal
There's more to Laurel Florida than just having an incredible junk removal company that calls it home. Laurel is also one of the nicest cities in the state of Florida and one of Sarasota's finest places to live. The population of Laurel has been on the rise since the early 2000's and that trend does not seem to be stopping anytime soon. They are building homes, neighborhoods and apartment complexes all over the city, and those homes are getting snatched up with the quickness. People want to live in the great city of Laurel and Laurel is making that happen!
After reading all the content on this page you're more than likely convinced that hiring The Stand Up Guys to help with removing your junk from your Laurel home or business is the right move for you. Hiring The Stand Up Guys is not only the right move, it's the simple move as well. All you need to do is pick up the phone and give us a call at 941-444-2743 and let us know when and where. Or you can make it easier on yourself and book your appointment through our junk removal online booking portal. At the time of your appointment, we'll show up, take a look at what you need, offer you a free quote and if the price is right, go ahead and remove everything right then and there for you. See, told you it was simple!