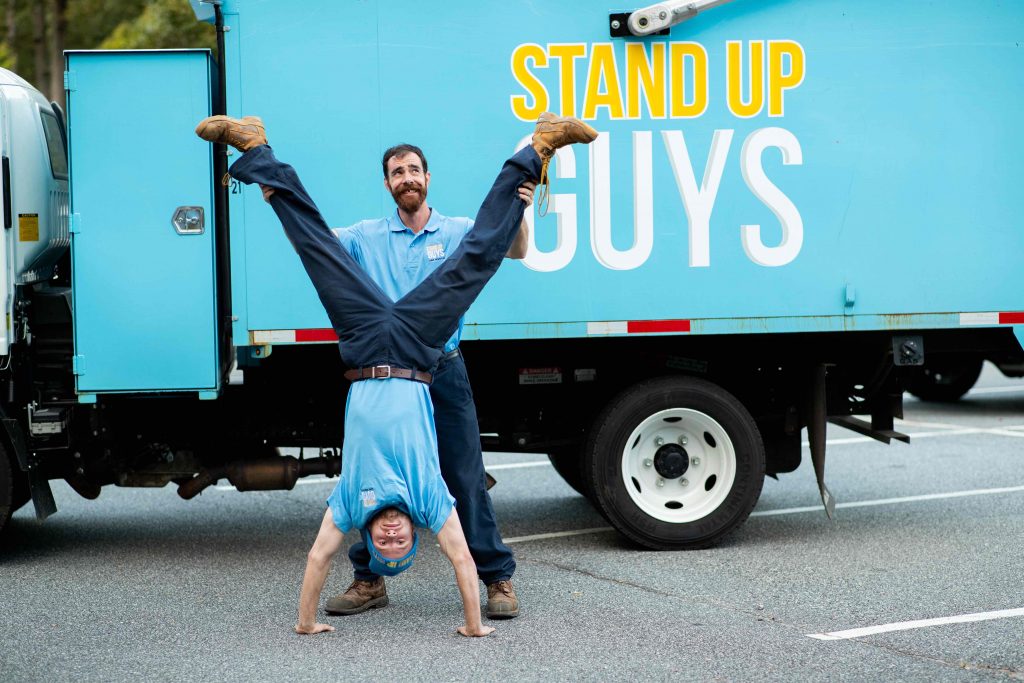 Longboat Key, FL's Most Cherished Junk Removal Company – The Stand Up Guys
Looking to get rid of unwanted items from your home? Maybe some junk in the garage? Or hey do you have debris piling up in your yard? No matter what you need to get rid of, if you are in Longboat Key I have the perfect remedy to your junk problem; The Stand Up Guys Junk Removal Crew!
The Stand Up Guys are the number one option for junk removal and hauling in all of Longboat Key and the surrounding areas. We offer the best customer service, customer care and overall value period. Not to mention we take anything. When I say 'anything' I mean it. We remove junk furniture, donation items, yard debris, appliances, construction debris and anything else you can think of.
We've earned a fabulous reputation over the years with the businesses and residents of Longboat Key as well. We've earned this rapport because we care about our customers and all in all we care about Longboat Key. That is just ONE of the reasons we give back to the community when we can. We donate and recycle up to 60% of the items we remove. That's a lot!
Junk Removal Services The Stand Up Guys Offer in Longboat Key
More About Longboat Key Junk Removal
Longboat Key is a beautiful place, in fact it's one of the most beautiful places that The United States has to offer. White sandy beaches, beautiful scenery and weather that people around the country would be for, and Longboat Key gets it year round. Longboat Key is one of the most sought after places to live in Florida and it's not very big, so that means space is limited and the ones that do have space there are the special ones.