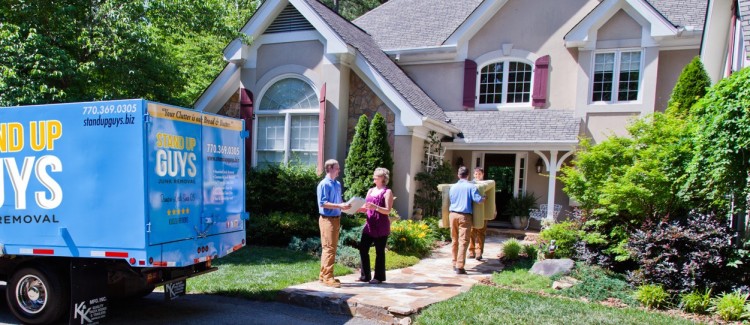 Lutz #1 Junk Removal Service
If you live in Lutz or any of the surrounding cities and are in need of a junk removal service to help you out with the junk or debris in your home or office than I have the perfect solution to your problem. The Stand Up Guys Junk Removal Crew! The Stand Up Guys cover all of Lutz and anywhere near by. No matter what kind of junk you need removed from Lutz, The Stand Up Guys can take care of it all.
Lutz is an average sized town in North Tampa with just under 20,000 residents and about 6,500 homes. Even though Lutz isn't a very large town, it has grown significantly over the last century. Lutz has come a long way from when all it was was the "Lutz Junction" and nothing else. Lutz has even got itself on the big screen as well, appearing in the movie Edward Scissorhands. Now that's not bad.
Services We Offer In Lutz
The Stand Up Guys Junk Removal Crew cover all of Lutz, from Beautiful Downtown Lutz all the way to Freedom High School and everywhere in between. We cover all the Lutz zip codes as well including 33548, 33549, 33558 and 33559. There isn't anywhere in Lutz or near by that The Stand Up Guys wont go.
So whether you are looking to get rid of some of the debris in the yard, or the junk in the garage, The Stand Up Guys are your best bet. If you live in Lutz just give us a call or book online, it's that simple.
At the time you requested, two Stand Up Guys Junk Removal Professionals will come out to your home or business and offer you a free estimate in person. We always come prepared and ready to work as well. This way if you like the price that is presented to you, we go ahead and take care of all the removal then and there. We are here to make your life easier!