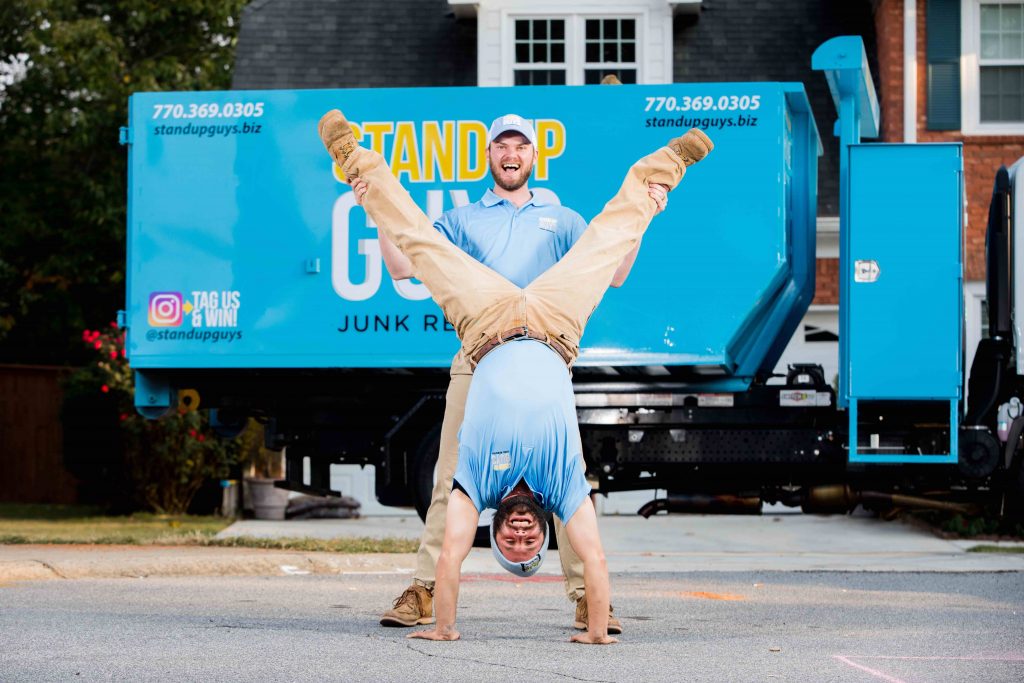 Myakka City's Most Esteemed Junk Removal Crew – The Stand Up Guys
Junk. It's a mysterious element. None of us out there start out by looking for 'junk' or buying 'junk' or heck, even collecting 'junk' but somehow we all wind up with it eventually. The items we buy, the furniture we collect over the years, or even the appliances that wear out and break, they all turn to junk. Then what? We're all left with junk that we did not intend to start out with in the first place. So what do we do with it all? What do we do with this junk problem?
If this sounds anything like you and you're in Myakka City then don't fret another second, for I have the perfect remedy to all your junk problems; The Stand Up Guys Junk Removal Crew. The Stand Up Guys are Myakka City's number one junk removal and debris hauling company. They take any and everything you can imagine. So that old couch you want gone, they'll take it. That crappy washer and dryer that has been on the fritz for years, they'll remove that as well. No matter what it is you have, The Stand Up Guys will remove it!
A Few of The Items The Stand Up Guys Remove in Myakka City
More About Junk Removal & Myakka City
The Stand Up Guys have earned the title of Myakka City's favorite junk removal company for a ton of different reasons. Most of which revolve around the fact that they offer the best customer service and value in all of Myakka City and the surrounding areas of Sarasota. No matter what it is that our Myakka City customers need, we make sure it happens. Their happiness with our services is of the utmost important to everyone on our staff.
Myakka City is more than just a city with a great junk removal service. Myakka City is an incredible little city itself. From the great Dakin Dairy Farms all the way to Bearadise Ranch and everywhere in between there's something to do and/or see in Myakka City. It's also a wonderful place to live and work as well. Myakka City has a growing housing market, a thriving job market and one of Florida's best school systems. I'm telling you, Myakka City has it all.