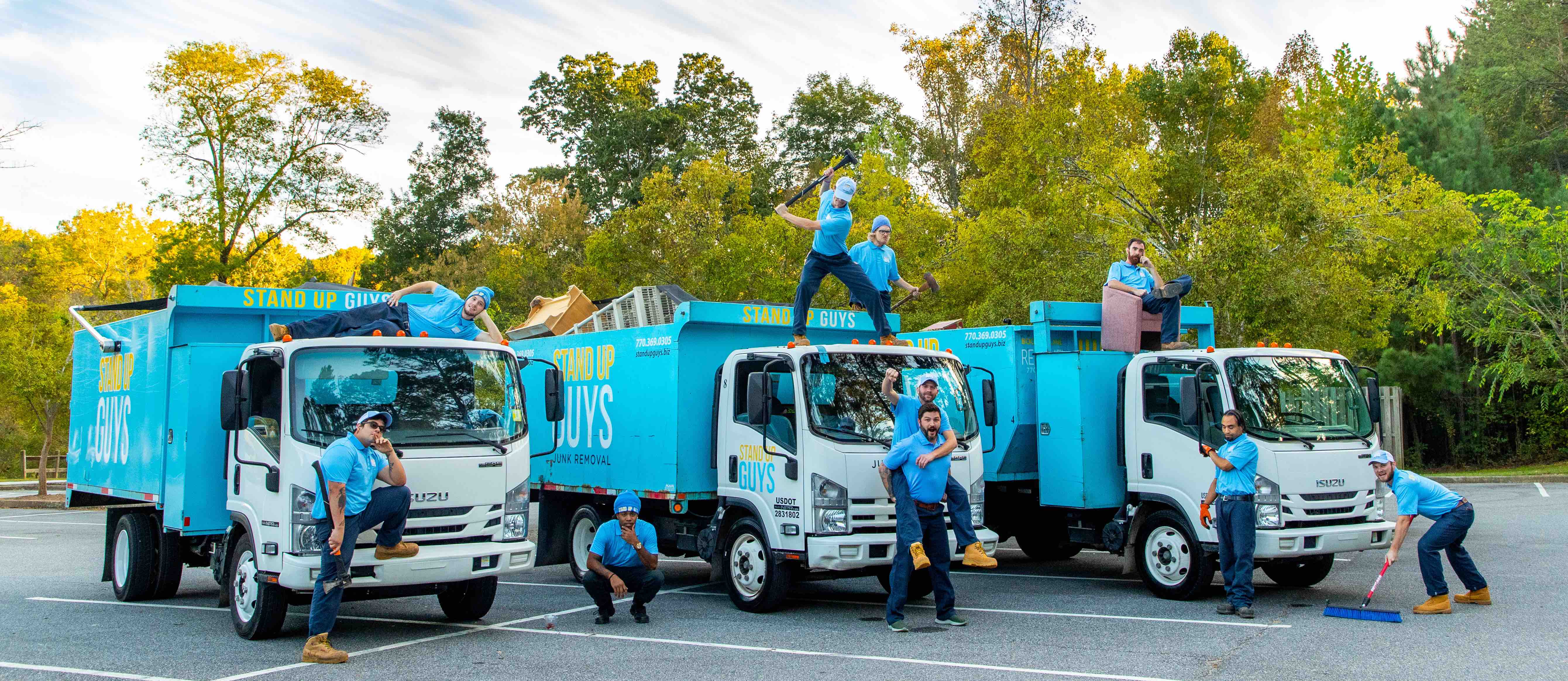 Oneco, FL's Most Beloved Junk Removal Crew – The Stand Up Guys!
Collecting junk and clutter in our homes is easy. Heck, we all do it without even trying so can it not be considered easy? We buy and collect furniture, appliances and all kinds of other nick nacks in our lives and before we know it, we flat out run out of space. Like I said, collecting junk is the easy part, it's getting junk removed that's the hard part. Good news though, if you live or work in Oneco, FL getting rid of junk has never been as simple and hassle free as it is now with The Stand Up Guys Junk Removal Crew. 
The Stand Up Guys are Oneco's Most Beloved Junk Removal Company. We have been servicing the amazing people of Oneco, Florida for years and have earned an incredible rapport with the. We've earned the great rep with Oneco for many reasons. One main reason is our customer service. We will go above and beyond and do whatever it is we can to help our Oneco customers and make sure they are 100% satisfied.
Another reason Oneco loves The Stand Up Guys is the fact that we'll take pretty much anything. You name it and we'll remove it. This takes out a lot of the hassle for our customers. Last thing you want is to hire a junk removal company and find out once they are already at your property that they can only take 'some' of the items you have. Don't worry about that when dealing with The Stand Up Guys Junk Removal Crew because we'll remove it all no matter what.
Junk Removal Services The Stand Up Guys Offer in Oneco
More About Oneco Junk Removal
Oneco is one of Manatee County's smaller cities and a nice little suburb of Bradenton, but what Oneco lacks in size, it's makes up for in awesomeness. A lot of people and families that work in Bradenton or Sarasota are migrating to Oneco to live. The housing is affordable and the neighborhoods are beautiful. It wont be long before Oneco is one of Florida's larger suburbs and makes its way onto the map.
The Stand Up Guys Junk Removal Crew service all of Oneco and the surrounding cities and towns. So if you are finally ready to rid yourself of junk and debris, it's time to give us a call and get moving on de-cluttering your life!