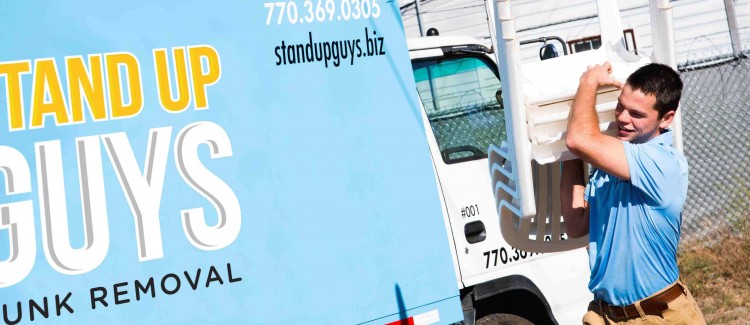 Pebble Creek's #1 Junk Removal Service
Are you looking to get rid of furniture, debris, trash, rubbish or any kind of junk removed from your home or place of business? Do you live or work in the Pebble Creek area? Then you, my friend are in luck, because I have the perfect remedy to your junk woes. The Stand Up Guys Junk Removal Crew.
The Stand Up Guys Junk Removal Crew will remove any and all types of junk or debris from your home or place of business in Pebble Creek. We take care of everything, and when I say everything, I mean EVERYTHING. The Stand Up Guys will manage all the labor, lifting, loading and hauling. All we ask our customers to do is sit back, relax and watch as the junk disappears.
The Stand Up Guys cover all of Pebble Creek and all the surrounding areas as well. So you don't have to worry about whether or not you're in our range of service, because you are. From the Pebble Creek Country Club all the way to the Live Oak Preserve and everywhere in between, the Stand Up Guys cover all of Pebble Creek.
Services We Offer Pebble Creek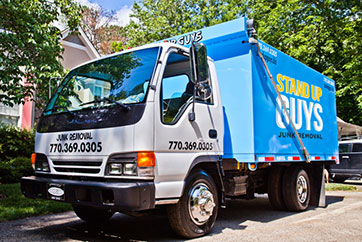 We have also built an incredibly strong rapport with the residents and businesses of Pebble Creek and the rest of New Tampa over the years. We've constructed the strong reputation over the years with our efforts towards giving back to the community, recycling and donating all we can and of course, our incredible customer service and value. The customers and their needs always come first at Stand Up Guys!
Pebble Creek is a quaint, beautiful town located in the unincorporated district of New Tampa, right in the heart of Hillsborough County. Pebble Creek might be tiny in space, but it has been deemed such a wonderful place to live that more than 7,600 people have made their way into the 3 square miles that make up Pebble Creek. There is also well over 5,000 homes and 1,5000 families residing in the community of Pebble Creek. All of which The Stand Up Guys cater to!
Cities Nearby Pebble Creek Stand Up Guys Cover