Port Charlotte FL's Favorite Junk Removal Company
There is one company and one company only that the people and businesses of Port Charlotte trust with their junk removal and hauling needs. Who is that company? It's Stand Up Guys Junk Removal! Over the years we have earned a great rapport and reputation with Port Charlotte. We've earned this through years of great service, wonderful customer care and overall value.
The Stand Up Guys Junk Removal Crew remove anything and everything for our Port Charlotte customers. This means if you're looking to get rid of household junk like furniture, appliances, refrigerators or even yard debris, we've got you covered. No matter what it is you need removed, The Stand Up Guys are the best guys for the job.
On top of taking anything and everything, our customer service and process is second to none in Port Charlotte as well. We treat all of our customers with the utmost respect and we treat their homes and properties with the same respect. Our uniformed, trained, insured Stand Up Guys will always make you feel comfortable and secure with who is doing work at your home or office. We send out the best!
Junk Removal Services We Offer in Port Charlotte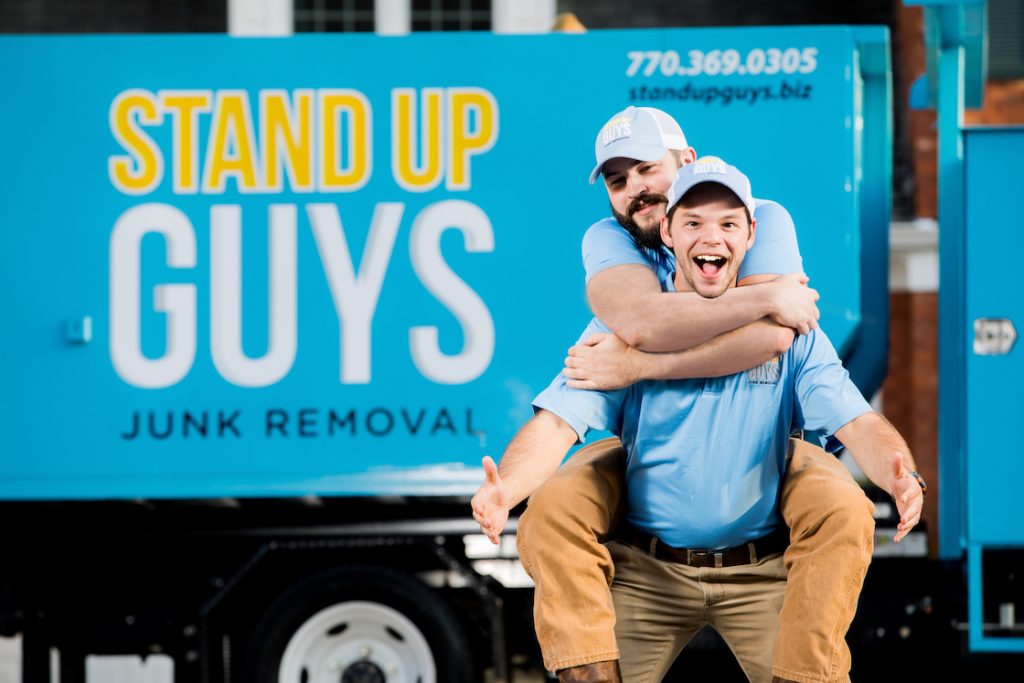 More About Port Charlotte Junk Removal
Port Charlotte is a wonderful community and amazing place to live. The city has so much to offer and is growing in popularity every day. In 2015 Port Charlotte was ranked to Forbes' list of "25 Best Places to Retire in 2015." They have since been on other lists like CNNMoney.com and others about being a great place to retire. That's not all though. Port Charlotte is a happening place for young people too and is on the rise with the Millennial Generation. Port Charlotte has something for everyone!
The other awesome thing about Port Charlotte that has everyone talking, is the fact that they have direct access to the greatest junk removal company on planet earth; The Stand Up Guys. We donate and recycle over 60% of the items that we remove from our Port Charlotte customers. This insures that what you are getting rid of, will most likely find a new, better home once we take it away. We do this to help our Port Charlotte community and environment.