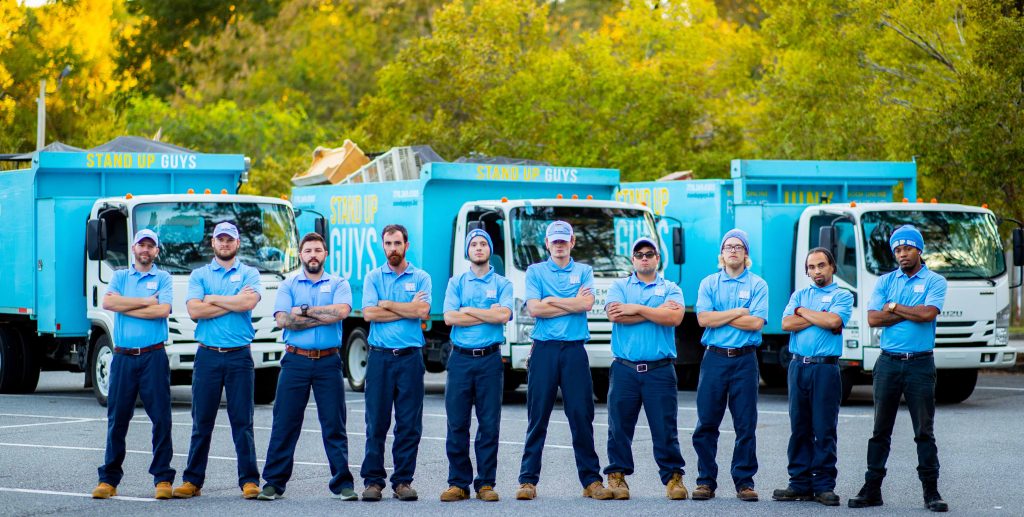 Tallevast, FL's Most Admired Junk Removal Company – The Stand Up Guys
Collecting is easy, heck we all do it. We collect all over the place. We collect knick knacks, furniture, appliances, cloths and all kinds of other stuff. The collecting is the easy part. The hard part comes later when you realize that you have collected too much for too long and now you have to de-clutter your home or you life. If you have found yourself in the predicament, dont start freaking out, for I have the answer to your junk problems; The Stand Up Guys Junk Removal.
The Stand Up Guys are the number one junk removal and debris hauling company in all of Tellevast. We haul any and everything for our amazing Tellevast customers. You name it and the Stand Up Guys Junk Removal Crew will haul it away. All you have to do is point out what you want gone and we'll take care of the rest. Simply sit back, relax and watch as your junk disappears.
Items The Stand Up Guys Junk Removal Crew Haul
More About Tallevast Junk Removal
The Stand Up Guys Junk Removal Crew have been a staple in the Tellevast community for years. We've earned an amazing rapport with the residents and businesses of Tellevast and the rest of Sarasota as well. We've done this through years of amazing customer service and value. We do all we can to make sure our Tellevast customers are happy. No matter what you need, The Stand Up Guys have got your back.
We are also popular around Tellevast for other reasons. One being that we donate and recycle over 60% of the items that we remove in Tellevast. We go through everything that we remove and then do all we can to find a new home for it. We find that this is better for our communities and environment than simply overloading the landfills with simply more junk.