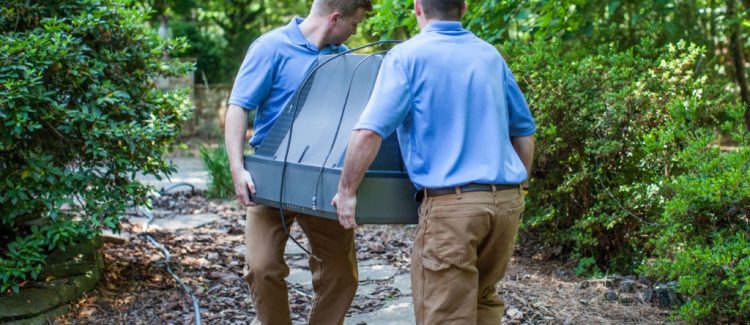 Tampa Palms Number One Junk Removal Service
The Stand Up Guys are without a doubt, the number one junk removal & hauling service in all of Tampa Palms. This comes from the residents and businesses of Tampa Palms themselves. We haul any and all types of junk and or debris from the people of Tampa Palms. On top of that, we do it all for a wonderfully affordable price.
When you hire The Stand Up Guys Junk Removal Crew to haul away your junk or debris from Tampa Palms, your job is done. All you have to do is pick a time that you want us out there and we take care of the rest. We always send out two uniformed, Stand Up Guys Professionals to offer you a free estimate in person. This way if you like the price that is presented to you on site, we go ahead and take care of everything right then and there. No need to worry about lugging around any junk either, we take care of all the heavy lifting and loading for you. All we ask of our customer is for them to sit back and relax while we make their junk and clutter disappear.
Service We Offer In Tampa Palms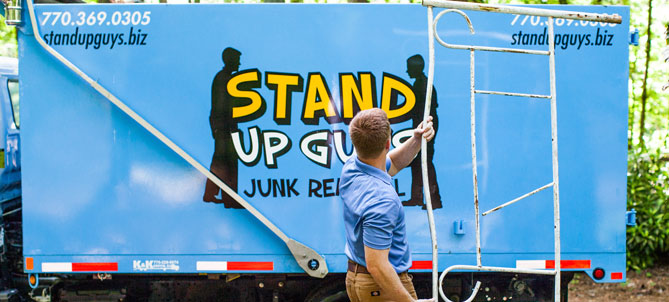 Tampa Palms is one of the bigger, more popular neighborhoods in New Tampa, and it's grown a lot over the last few years alone. The population of Tampa Palms is well over 10,000 people, 4,000 plus homes and tons of businesses as well. It's a great place to live, raise a family and work. It was even named the 'Top Master Planned Community In The US' back in 1987.
The Stand Up Guys cover all of Tampa Palms and the surrounding areas. We cover all the Tampa Palms zip codes including 33559, 33592, 33613, 33617, 33637, and 33647. The Stand Up Guys Junk Removal Crew service the area from our central location at 1907 W. Kennedy Blvd, Tampa, FL 33606.