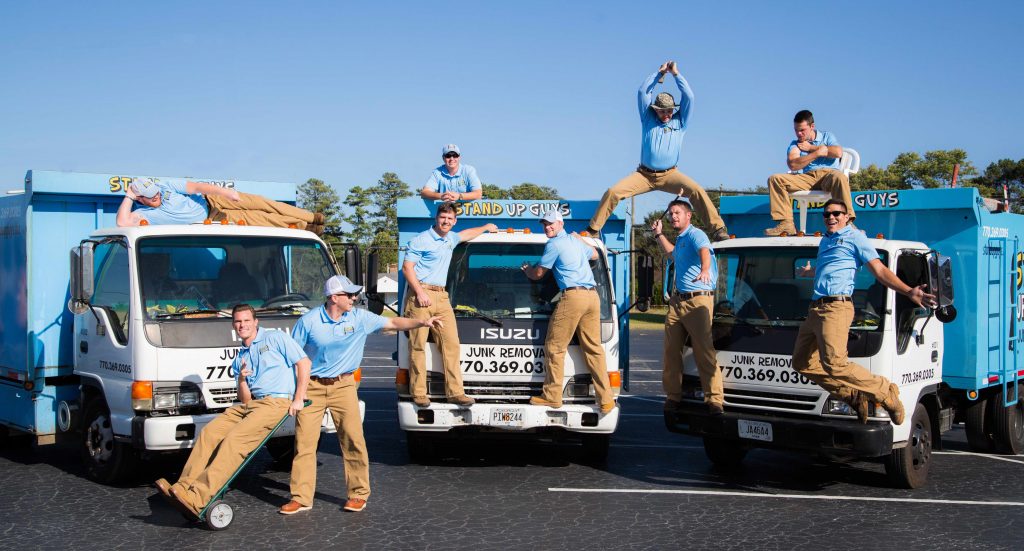 Venice, FL's Most Beloved Junk Removal Crew – The Stand Up Guys
Collecting more and more furniture and other items year after year until you have too much clutter to handle is the easy part. Heck, I know it's easy because so many of us do it so regularly. The time can get away from you quickly and so can your space. The easy part is in collecting the junk, the hard part is figuring out HOW you're going to get rid of all that clutter. Whelp, if you are located in Venice, then the answer to that question is a simple four word phrase that can change your life; Stand Up Guys Junk Removal.
The Stand Up Guys have become the number one and favorite junk removal company in all of Venice, FL. We've been able to accomplish this amazing feat for a few different reasons. One being the fact that we offer the best customer service and value around. You can try all you want, but you can't beat the customer service at Stand Up Guys Junk Removal. We love and adore our customers and it shows at every job we do. We go above and beyond to make our Venice customers happy.
Another reason we are so beloved in Venice is because of what we give back to the community. We donate and recycle a massive amount of what we remove from homes and businesses in Venice. This means that every item gets looked through and whatever can be donated goes back into the community. Whatever can be recycled, you guessed it, gets recycled.
Junk Removal Services We Offer In Venice, FL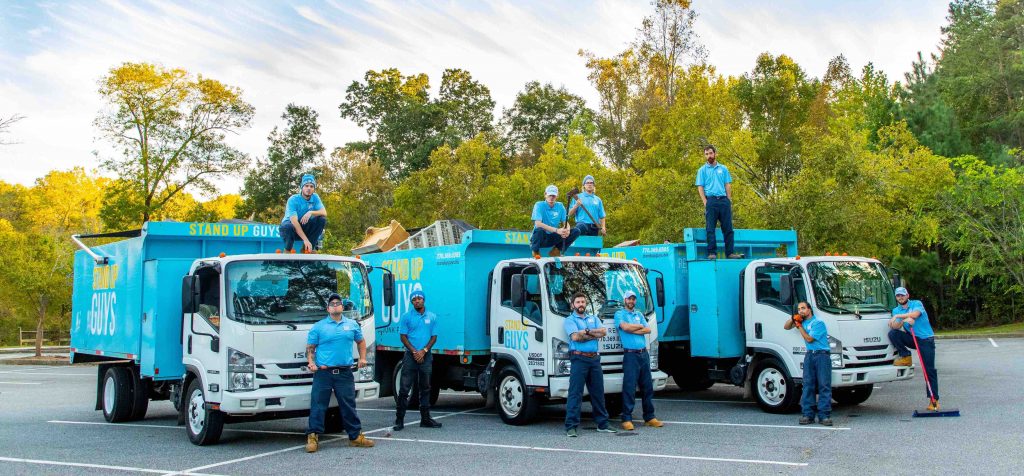 More About Venice Junk Removal
There is a lot more to Venice than just Stand Up Guys Junk Removal. Venice is one of Floridas and Sarasota's most popular destinations for vacationers, living and even snow birds. Yup, all the Northerner's come to Venice to get away from the hustle and bustle up north, oh yea, and the cold too. Venice was voted top 10 Happiest Seaside Towns by Coastal Living and it shows. People around here love their town and word is getting out fast.
Venice is not just a great place for snow birds. It's a wonderful place to call home as well. The schools are some of the best in the state, the local economy is buzzing, the housing market is strong and all in all it's an amazing little city. This is not a sell for people to move to Venice, we just like to brag on our little city whenever we get a chance.
No matter what though, if you live or work in Venice and need to get rid of junk, The Stand Up Guys are the guys for the job. We take any and everything from furniture and appliances to yard debris and construction debris. You name it and we'll remove it in Venice.