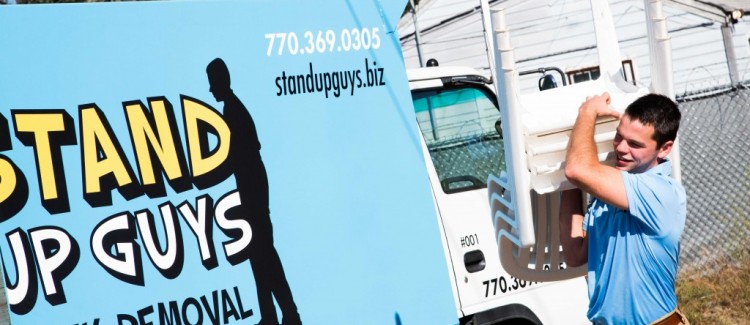 Ansley Parks Most Adored Junk Removal Crew
The city of Atlanta is filled with tons of wonderful neighborhoods, and parks. Including places like Candler Park, Brookhaven, Virginia Highlands and much, much more. Another one of those great neighborhoods in Atlanta that everyone talks about is Ansley Park. Some would even say that Ansley Park is the best place to live in all of Atlanta.
Ansley Park's heritage in Atlanta goes way, way back. It was actually the very first Atlanta neighborhood designed for automobiles, and because it was the first of its kind in the city, it's like no other. Ansley Park is well-known for its wide, winding roads that flow through the entirety of the town. After they set the standard, no other part of town was ever able to duplicate its roads. 90% of the rest of Atlanta is just grid like streets, and highways….boring.
Ansley Park is also well-known for Ansley's Golf Club, which has been around since the city of Atlanta was still a baby, way back when, in the 1930's. Much of Ansley Park is now considered Historic District as well.
Ansley Park might be old, but the residents there are cutting edge when it comes to getting rid of their junk. All of Ansley Park calls on the Stand Up Guys Junk Removal Crew to take care of all their junk removal and clean out needs. The Stand Up Guys have been helping out Ansley Park residents with their junk removal for years, and the reason they keep coming back is simple. We have the greatest customer service you could imagine, and they wouldn't dream of calling anyone else.
Here at Stand Up Guys Junk Removal, we love our Ansley Park customers, and we don't plan on losing them anytime soon. So that great customer service and value that you will hear about from them, won't be going anywhere. We plan on being around for quite some time.
More About Ansley Park Junk Removal
Ansley Park Fun Fact – authors Hannah Salween and Kevin Salwen, reside in this beautiful part of Atlanta.
Find out every kind of "junk" the Stand Up Guys Haul..
If you are read to get rid of all that junk!… Don't waste any more time and just….
Stand Up Guys Junk Removal in the News