Druid Hills Most Outstanding Junk Removal Service
Druid Hills is not only one of Georgia's favorite cities, it's one of Stand Up Guys Junk Removal Crews favorite cities too. So many love Druid Hills mainly because of its wonderful people and incredibly cool scenery. Druid Hills has some of Atlanta's most historic mansions from the late 19th and early 20th Century, and they also have the main campus of Emory University.
Druid Hills has a population of 12,174 people and growing. The Stand Up Guys Junk Removal Crew is here to help every single one of them with all there junk and debris removal needs! Stand Up Guys covers all of Druid Hills, from Baker Woodland all the way to Medlock Park, we cover it all! If you live in Druid Hills and are in need of household junk removal or yard debris removal, then you NEED to call The Stand Up Guys.
We have been building our strong reputation in Druid Hills for over a decade. We've built this rapport because of our efforts towards giving back to the community and offering the residents of Druid Hills not only a wonderful junk removal service, but great customer service as well. We donate a large portion of the items we receive from our Druid Hills customers back into the community. We also recycle a substantial amount of the "junk" we pick up.
Stand Up Guys Junk Removal covers these Druid Hills, GA zip codes: 30333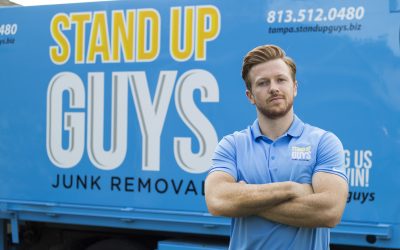 More About Your City – Druid Hills
Fun Fact – Druid Hills is the home of Callanwolde Fine Arts Center, housed in a Gothic-Tudor style former estate of Charles Howard Candler, the president of Coca-Cola's oldest son. If you live in Atlanta, you have to love Coca-Cola, so that means you have to love the co-founder and his family…which means you have to love their city, Druid Hills.
Check out the Regional Manager in Your Area. Atlanta Regional Manager.
Find out all of What We Haul in Druid Hills