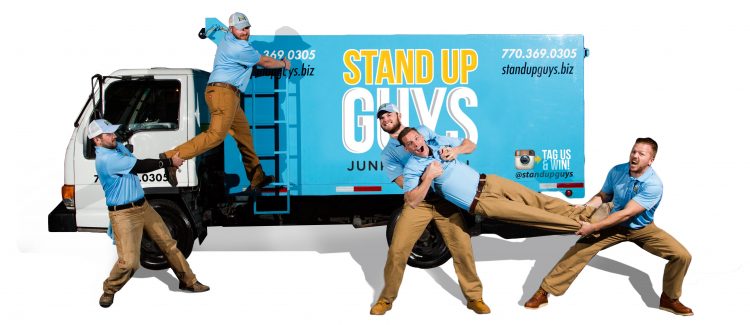 East Atlanta's Number One Junk Removal Service – The Stand Up Guys
The name says everything you need to know about its location, because East Atlanta is simply located on the eastern side of the city. If you think that's all that East Atlanta is about, then you have been sorely mistaken.
East Atlanta Village (as some people call it) has been described by many to be the most cultural diverse part of Atlanta. Also, East Atlanta is well-known as the cultural hub of the city. One of the more popular parts of East Atlanta is the one and only, Little 5 Points. Little 5 has been characterized as "the home to a lively sprinkling of quirky shops, restaurants and nightspots." Heck, some have even compared East Atlanta to New York City's Greenwich Village.
Also, if you are much of a beer connoisseur, the famous East Atlanta Beer Festival is held annually right in wonderful little East Atlanta. People come from all over the country to attend it, and it's one of East Atlanta's most popular attractions on a regular basis.
With all that said, East Atlanta is a great place to live, but one of its best features is the Stand Up Guys Junk Removal Crew. We serve all of East Atlanta, and help all its wonderful residents, and home owners with all their junk removal, and clean out needs.
The Stand Up Guys Junk Removal Crew has been working in the East Atlanta area since Stand Up Guys Junk Removal first began way back when. We started building our strong rapport then, and we have built it sky high, and maintained it for years. When the people of East Atlanta have junk in their homes, they only turn to one source, and that is Stand Up Guys. They know that when they call The Stand Up Guys out, they are getting great value, first-class customer service, professionals, and an all around terrific service.
If you live in East Atlanta and you have junk or yard debris at your home, don't look any further than the Stand Up Guys. We will do for you, what no one else can!
Junk Removal Services The Stand Up Guys Offer In East Atlanta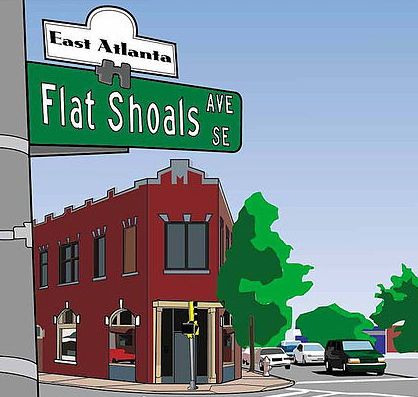 More About East Atlanta Junk Removal
East Atlanta Fun Fact – The East Atlanta Strut: East Atlanta's free annual one day neighborhood festival, always on the third Saturday in September featuring a parade, 5k fun run, food, live music, art, and events. All proceeds benefit local charities
Find out exactly what type of "junk" the Stand Up Guys will haul…What We Haul
Ready now to get rid of your junk?? Then don't waste anymore time & just book online.