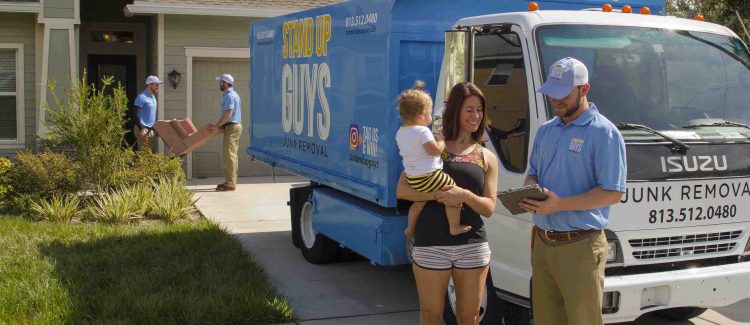 Fulton County's Finest Junk Removal Crew
Fulton County, home to the majority of Atlanta, consists of all walks of life considering the fact it's the most populated county in the state of Georgia. Fulton County has a population well over a Million, making it one of the most populated counties in the entire South East.
The Stand Up Guys Junk Removal Crew knows this county all to well. We have spent countless hours of prestigious customer service helping the residents of this wild and crazy county dispose of all their junk removal needs and wants. Fulton County is almost too big, and too populated to even cover, but the experts here at Stand Up Guys somehow figure out a way, to maneuver our trucks in and around the entire city, trust me, it's not an easy task keeping everybody happy.
Fulton Cities, Neighborhoods, Suburbs, Towns and Communities
Search for your location and see what the Stand Up Guys Junk Removal Crew can do for you and all your junk removal needs! Plus, learn some interesting and entertaining facts about your area that you might not already know. Don't forget to check out your areas regional manager, and get to know which Stand Up Guy will be coming to pay you a visit.
Fulton A – M:
Chattahoochee Hills
College Park
East Point
Fairburn
Hapeville
Adjacent Counties:
Fulton N – Z:
Popular Landmarks:
Georgia Dome
Turner Field
Parks and Recreation:
Atlanta Botanical Garden
Beltline
Candler Park
Freedom Park
Grant Park
Historic Fourth Ward Park
Inman Park
Piedmont Park
Fulton Zip Codes:
Alpharetta: 30004, 30005, 30009, 30022, 30023
Atlanta: 30301, 30318, 30320, 30321, 30323, 30324, 30325, 30326, 30327, 30328, 30330, 30331, 30332, 30334, 30335, 30336, 30337, 30338, 30339, 30342, 30343, 30344, 30347, 30348, 30349, 30351, 30352, 30353, 30354, 30355, 30357, 30358, 30361, 30363, 30364, 30365, 30367, 30368, 30369, 30370, 30371, 30374, 30375, 30376, 30377, 30378, 30379, 30380, 30381, 30383, 30384, 30385, 30386, 30387, 30388, 30389, 30390, 30392, 30394, 30396, 30398, 30399, 31106, 31107, 31126, 31131, 31139, 31150, 31156, 31191, 31192, 31193, 31195, 31196, 31197, 31198, 31199
Atlanta BMC: 31199

College Park: 30337, 30349

Cumberland: 30339

Dunwoody: 30338

East Point: 30344, 30364

Executive Park: 30347

Fairburn: 30213

Fort McPherson: 30310, 30330

Hapeville: 30354

Industrial: 30336

Lenox Square Finance: 31126

Little Five Points Finance: 30307

North Highland Finance: 30306

North Springs: 30338

Overlook SRU: 30339

Palmetto: 30268

Red Oak: 30272

Roswell: 30075, 30076, 30077

Sandy Plains: 30075

Sandy Springs: 30328, 30358

Smyrna: 30339

Tuxedo: 30342

Union City: 30291

Vinings: 30339, 30339
More About Fulton