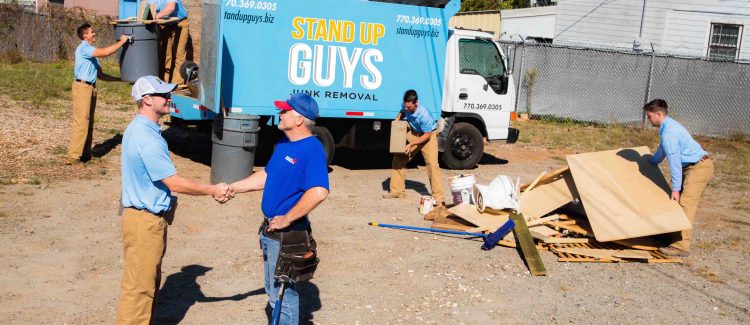 Grant Park's Most Beloved Junk Removal Crew
Grant Park is one of the most well-known, and largest Parks in Atlanta. It is the fourth largest behind Piedmont Park, Freedom, and Chastain. Grant Park is well-known for quite a few reasons, one of them being that Zoo Atlanta, one of the most popular zoo's in the South, is located right here in Grant Park.
Grant Park is more than just a zoo, or a park though. Grant Park is one of the finest neighborhoods, and nicest places to live in all of Atlanta. It is bordered by Cabbagetown, Ormewood Park, Boulevard Heights, and Summerhill. All wonderful neighborhoods, and suburbs. When bordered by awesome neighbors like that, you know Grant Park has gotta be a cool place to live.
Well Grant Park has tons of perks, and cool features, but in my opinion, one of the coolest is the access they have to Atlanta's favorite junk removal company. Yes, you guessed it, The Stand Up Guys Junk Removal Crew.
The Stand Up Guys Junk Removal Crew Cover all of Grant Park and more. We have been building our reputation, and relationships with the great people of Grant Park, Atlanta since we first started way back when. So it's pretty safe to say that Grant Park loves us almost as much as we love them.
The Stand Up Guys help all of Grant Parks residents, and home owners with junk removal, debris removal, and property clean outs. This means if they are looking to get rid of an old couch, or refrigerator, The Stand Up Guys can help. Or if they are looking to completely clean out their basement, the Stand Up Guys can help. Anything you need Grant Park, and we can help.
A Little More About Grant Park, Atlanta
Grant Park Fun Fact – Grant Park contains the largest remaining area of Victorian architecture in Atlanta. Also, Zoo Atlanta was originally called The Grant Park Zoo.
Check out the regional manager that covers your Area. Atlanta Regional Manager
Find out all of What We Haul in Grant Park