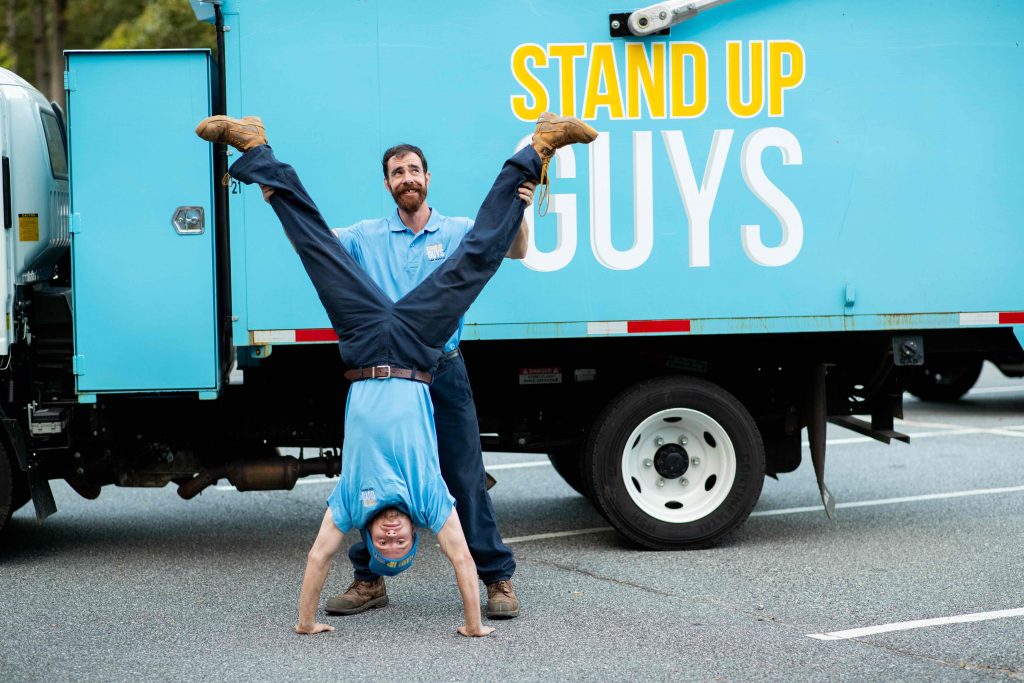 Grayson Ga's Most Beloved Junk Removal Crew – Stand Up Guys!
Junk, junk, junk. Junk's like armpits, we all got 'em but we don't like others to see 'em (or smell 'em). Junk, without you even noticing, can quickly fill up your life, clutter up your home, and sometimes even drive you mad! Before you know it the few old furniture items you stored away in the garage turns into an entire storage unit worth of old crap and your garage is nothing but JUNK! It's a mess, so what do you do? Don't worry, we're not here to simply point out a problem, we are here to offer a solution. The solution to all your junk and clutter needs in Grayson is The Stand Up Guys Junk Removal Crew!
The Stand Up Guys are the number one option for junk removal and hauling in Grayson, Ga. We have been a staple in this amazing community for over a decade now. We've been hauling junk, helping people and giving back to the community since we first started way back in the good ole days of 2008. We've earned an incredible rapport with the people of Grayson too, this is something we do not take for granted.
When you hire The Stand Up Guys Junk Removal Crew, you job is done. All you have to do is let us know what you need done and what needs to go and we'll take care of the rest. Our trained Stand Up Guys professionals will take care of all the heavy lifting, loading and disposal. So all you have to do is sit back, chill and watch as your junk and clutter disappears forever. We're here to help wherever we can!
Some Of The Junk The Stand Up Guys Junk Removal Crew Haul!
More About Junk Removal In Grayson, GA
Grayson is a fine, fine city and one of Gwinnett Counties most popular cities/destinations! Grayson is known for it's great people, amazing schools, low crime and awesome weather! It's the place to be in Metro Atlanta and the city is getting the buzz it deserves as of late. The population has been soaring over the past 7-10 years and it doesn't seem like it's going to be slowing down anytime soon. So you need to get in while the gettin' is good!
One of the biggest and best perks to living in Grayson, is the direct access you get to the single greatest junk removal crew on the map; The Stand Up Guys Junk Removal Crew. The Stand Up Guys cover all of Grayson, from the North End to the South and everywhere in between. If you need us, just pick up the phone and give a call today!