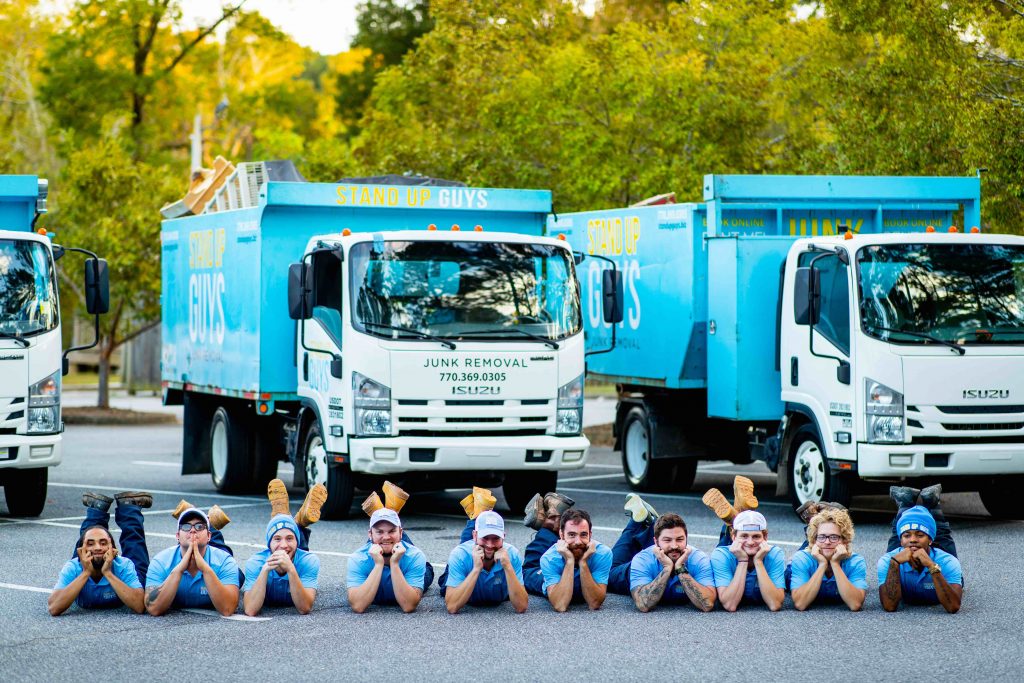 Kennesaw's Favorite Junk Removal Crew – Stand Up Guys
Looking to get rid of some of that old junk cluttering up your garage? Or maybe you recently took care of some much needed lawn work and need the debris you piled up removed? Whelp, either way I have the answer to all your junk problems in Kennesaw. The answer, The Stand Up Guys Junk Removal Crew!
The Stand Up Guys are your number one choice in Kennesaw for all your junk removal and debris hauling needs. We take any and everything you need, and we do it for a great price with a smile on our faces. Not to mention, we have top notch, industry leading customer service. 100% of our customers are happy 100% of the time!
Stand Up Guys Junk Removal has been a stable company in the junk removal field all throughout Kennesaw for years, and that isn't going to change anytime soon. We've been working side by side with the amazing people and businesses of Kennesaw for over a decade. After all, we are 'the people of Kennesaw' ourselves. The Stand Up Guys Crews cover all of Kennesaw, from the University, all the way to Kennesaw mountain. If you live in Kennesaw and need some household junk or yard debris removed, Stand Up Guys are the guys for you.
Junk Removal Services The Stand Up Guys Offer in Kennesaw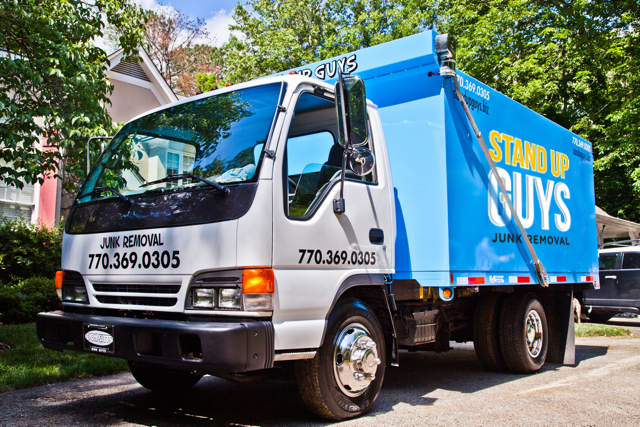 More About Junk Removal Kennesaw, Ga
Kennesaw is one of the most historic cities you will find in all of Georgia, with many wonderful attractions, one, for instance: Kennesaw Mountain. Kennesaw Mountain has a vast landscape, cool walking paths, jogging and biking trails, and also a ton of rich history. A few of the most memorable battles from the Civil War were fought right there at Kennesaw Mountain.
A few of the original Stand Up Guys Junk Removal Crew members are from Kennesaw, so naturally, it is one of our most popular areas to work. Kennesaw is a very rapidly growing city in Cobb County. Just in the last ten years, the population has increased by over 10,000 people!
The city might be growing fast, and the people might be piling in, but that doesn't stop our Stand Up Guys Junk Removal Crew from keeping up with them. No, Stand Up Guys are growing right along with Kennesaw, and we offer our wonderful junk removal services to every last resident and home in the area.
Stand Up Guys Junk Removal covers these Kennesaw, GA zip codes: 30144, 30152, 30156, 30160.
More About Your City
Fun Fact – Kennesaw's crime rate is less than half of the U.S. National average, now that is a place you want to live!
Check out the Regional Manager in Your Area. Marietta Regional Manager.
Find out all of What We Haul in Kennesaw…