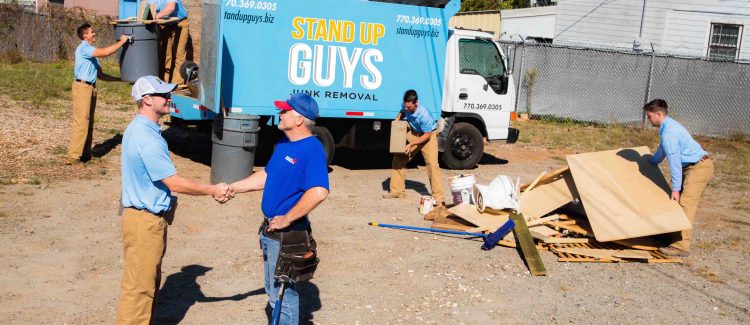 #1 Junk Removal Service In Mableton
There is an increasing population of 30,000 people in Mableton, Georgia, with close to 11,000 homes and 8,000 families. Here at Stand Up Guys Junk Removal, we feel that all these people, their families and homes included, should have the convenience of a valuable junk removal service at their disposal, with great customer service and affordable prices.
The Stand Up Guys Junk Removal Crew rushes to the opportunity and covers all of Mableton, from the famous Mable House, all the way to the Silver Comet Trail. On top of covering all of Mableton, we provide the residents with great value and customer service!
More About Mableton Junk Removal
Stand Up Guys Junk Removal handles all of Mableton junk removal needs. We have built our strong rapport with the people of Mableton for a few reasons, but one of the biggest is because of our attitudes towards helping the community of Mableton. We love the people here and their families, so we strive to donate and recycle as much as possible with all the items we pick up.
Stand Up Guys Junk Removal covers these Mableton, GA zip codes: 30126
More About Mableton