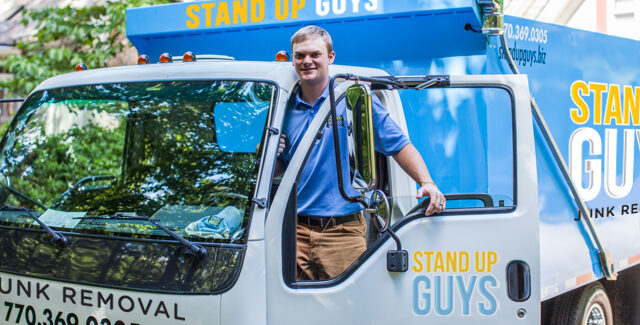 Milton's Undisputed Champion Of Junk Removal
Getting rid of junk, clutter and debris on your own in Milton can be a serious pain in the behind and massive headache to boot. If you are in this boat, have no fear, for we have the answer to all your junk removal issues. The answer is undoubtably, The Stand Up Guys Junk Removal Crew. We manage all of Milton's junk removal needs so that you don't have too.
Stand Up Guys Junk Removal Crew has been working for the people of Milton and helping in the community for years. We offer all the fantastic residents of Milton great customer service and a wonderful price on all their junk removal needs.
Stand Up Guys Junk Removal has been and will remain Milton's favorite and most dependable junk removal company. Our strong rapport with the people of Milton has been built over the years. One of the main reasons for our wonderful reputation is our willingness and love for recycling and donating items back into the community.
Stand Up Guys offer junk removal services all over Milton, ranging from their new amazing "Milton High School" all the way to Crossville, and everywhere in between. You name the place in Milton, and The Stand Up Guys will travel there!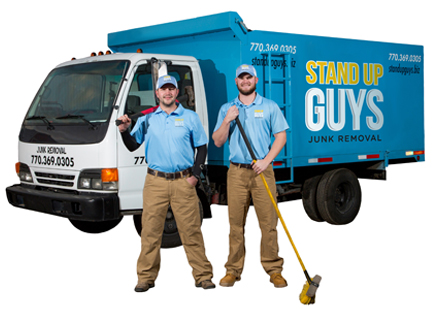 More About Milton Junk Removal
Milton is a beautiful city located in Fulton County, with an estimated 32,500 Residents. Milton is right next to Alpharetta, with parts of it in Crabapple too. Mitlon is very similar in nature to Roswell, including the landscape and the wonderful people.
If you ever drive through Milton, you will see just how beautiful it is! Most likely, you will see the massive new High School that was built-in the last 5 years or so as well. Milton has an old-time feel to it, yet with new-style homes. The neighborhoods are enormous, and the houses are the exact opposite of cookie cutters (like some other cities around there). All the lots and homes have their own unique, and private feel.
Stand Up Guys Junk Removal covers these Milton, GA zip codes: 30004, 30009
More About Milton