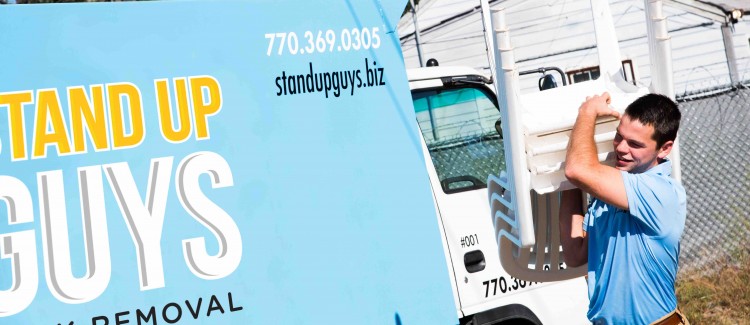 Mountain Parks Most Coveted Junk Removal Crew
Mountain Park is a small city inside of Fulton County, with parts of it in Cherokee County as well. Mountain Park is bordered almost completely by the city of Roswell. Sometimes it's hard to even tell the difference between the two.
I'm pretty sure the people of Mountain Park aren't too fond of Roswell though, even though the areas are meshed. Incidentally the development of Roswell, upstream of Mountain Parks two lakes, Lake Garrett and Lake Cherful, has caused siltation, which is destroying the two lakes. The city of Mountain Park sued Roswell, and won, but didn't get nearly as much as they wanted, needed, or deserved for the destruction of the two lakes.
Mountain Park is a pretty fascinating little city, when I say little I mean it too. They had a 2000 census of only 560 people, and 228 homes. They run themselves though, and even have their own fire department, which has been their since 1977.
The Stand Up Guys Junk Removal Crew got our first encounter with this awesome little city, back in September or 2009. We helped a lot of the homes and families with some of their clean up, and junk removal, after the floods. Although that is not how we wanted to first meet the people of Mountain Park, we were glad we still go the chance.
Now that all the flooding and damage is a thing of the past, the people of Mountain Park only call us for the good things, which is picking up their unwanted junk. We offer Mountain Park residents wonderful prices, and customer service on all their junk removal and clean out needs. They know that when they are in need of some junk or clutter clean up, they can rely on the Stand Up Guys.