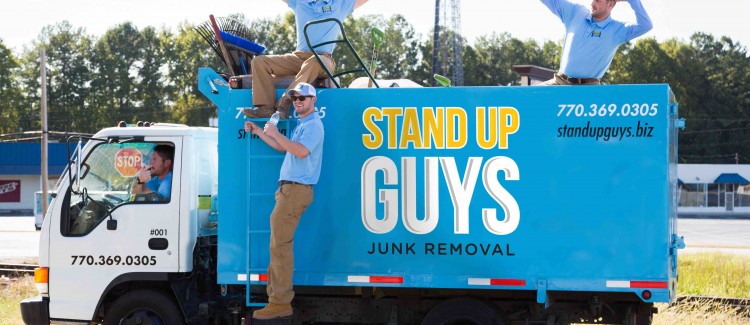 Scottdale Junk Removal at its Finest!
Getting rid of junk, debris and clutter has never been as easy, pain free, and awesome as it is now. Why is it so great? It's great because of The Stand Up Guys Junk Removal Crew! The Stand Up Guys have revolutionized how people get rid of junk. We offer customer service and prices that are so great that people are excited to call The Stand Up Guys! It's a beautiful thing.
Scottdale is another one of Dekalb Counties smaller cities, having a population of 9,803 people. Scottdale is known for its beautiful parks, which include: Cedar Park, Hamilton Rec Center and Park, Needham Park, and many more.
Stand Up Guys Junk Removal covers all of Scottdale from Cedar Park all the way to Avondale Middle School. Stand Up Guys Junk Removal handles all of Scottdale, Ga's junk removal needs.
The Stand Up Guys Junk Removal Crew has built our great reputation with the people and families of Scottdale with wonderful customer service and prices.
Also, it doesn't hurt that we give back to the community by donating and Recycling a large portion of the items we pick up in Scottdale! The people of Scottdale, Georgia won't find a better Junk Removal Service than the one and only, Stand Up Guys Junk Removal.
Stand Up Guys Junk Removal Covers these Scottdale, GA zip codes: 30079
More About Your City

Fun Fact – Scottdale is named for Colonel George Washington Scott, who founded the Scottdale Cotton Mill in the late 1800s.
Check out the Regional Manager in Your Area. Atlanta Regional Manager.
Find out all of What We Haul in Scottdale