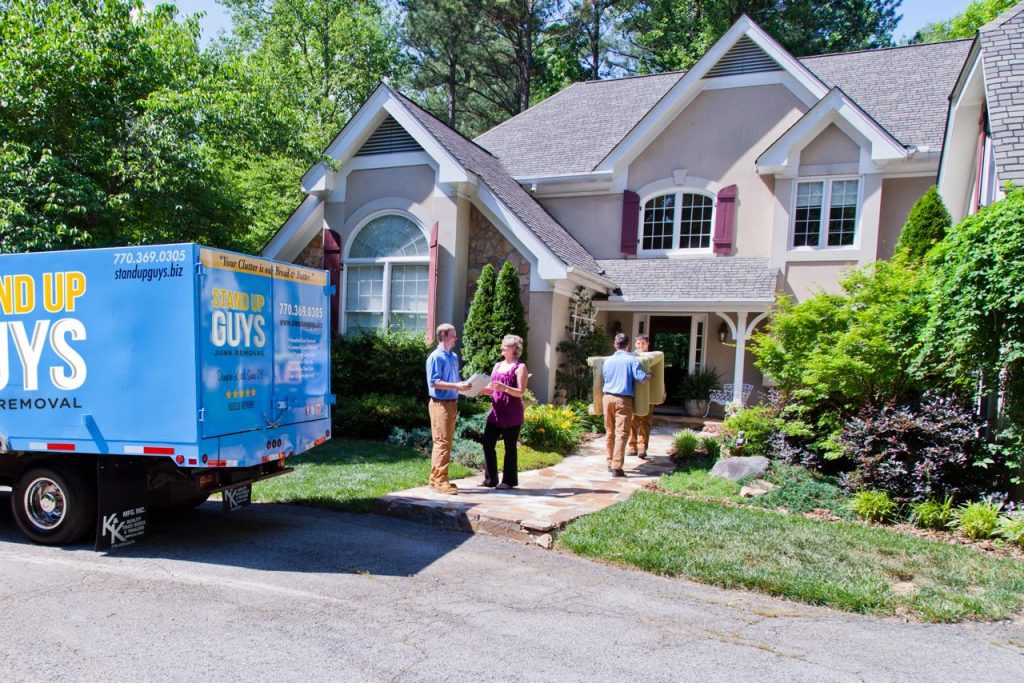 Sugar Hill's Most Beloved Junk Removal Crew!
Junk is the worst. Simple as that. Doesn't matter how you swing it. It clutters up our lives and serves no purpose. The reason it stacks up though, is because most of us don't know what to do with it or how to get rid of it. That's the problem, but don't worry, my friends. I am here to offer a solution for all the great people and businesses of Sugar Hill; Stand Up Guys Junk Removal.
The Stand Up Guys are the number one option in Sugar Hill for getting rid of household junk, yard debris and anything else that's cluttering up your home, place or work or life in general. We make the entire process as simple and as easy as possible too. This way you can get on with you life and not have to worry about this any longer.
The process to getting rid of your junk is a breeze. All you have to do is simply pick up the phone and let us know when is a good time for The Stand Up Guys to come out, or you could even look at our online calendar and book your appointment online yourself (whatever is easiest for you). At the time that you requested, two uniformed Stand Up Guys professionals will take a quick look at everything you need done and offer you a free no obligation estimate. Best part is, we always come prepared and ready to work. This way if you like the price that is presented to you we'll go ahead and take care of all the removal right then and there!
Junk Removal Services The Stand Up Guys Offer In Sugar Hill, GA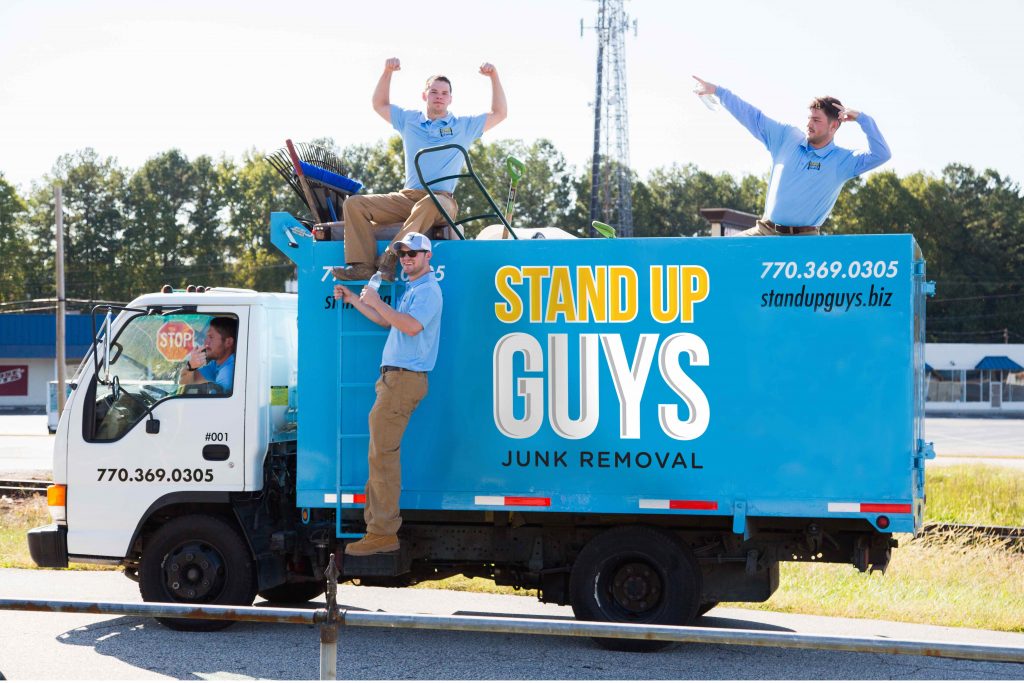 More About Junk Removal In Sugar Hill, GA
The Stand Up Guys Junk Removal Crew have earned the amazing reputation and rapport with Sugar Hill and the rest of Gwinnett County with our constant efforts towards perfection in customer service, customer care and value. We've been hard at it in Sugar Hill for over a decade now. Our big baby blue junk trucks are a staple in the Sugar Hill area. You know you're in Sugar Hill when you see one of those bad boys cruising down the street.
We have also gotten to where we are with the residents of Sugar Hill because of what we do with your items after we leave your home. The Stand Up Guys go to great lengths to filter through what you get rid of and donate and/or recycle every possible item we can. This helps the environment because it's less and less we are unnecessarily chucking into the landfills. It also helps in the community because we are giving back for the people that need it.