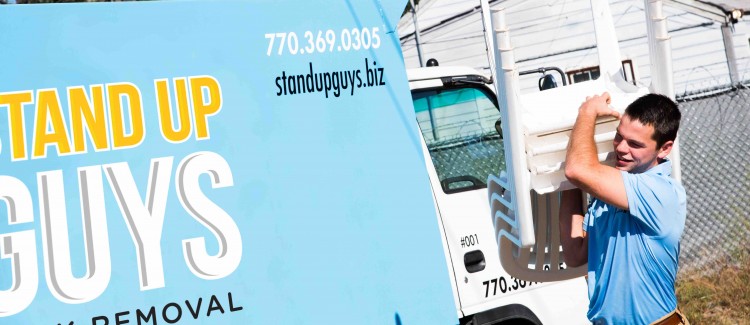 Towne Lake's Number One Junk Removal Service
Towne Lake, formally known as "Thousand-Acre Woods", is now a master planned community in south Cherokee County, just west of Woodstock. The Towne Lake area also used to be known as the Little River State Wildlife Management Area, but now is beautiful suburban community.
Towne lake is known for its amazing golf courses, beautiful homes, and bustling commercial area as well. Towne Lake has two high schools of its own, Etowah High, and Woodstock High. It also has many subdivisions in its community limits, the two most popular, and largest being Deer Run, and Eagle Watch.
Stand Up Guys Junk Removal have been working inside the limits of Towne Lake since our very beginnings. We have been working right along side of the wonderful people and businesses of the community as they have grown significantly over the last ten years or so. Towne Lake might be small in size, but the amount of people, homes, and families is outstanding. So the Stand Up Guys Junk Removal Crew have had our hands full in taking care of all those homes, and families, but it hasn't been a problem, we have actually enjoyed it very much.
Stand Up Guys will removal any and all kinds of junk for our Towne Lake customers too. We take household junk, yard debris and more. We also offer full property clean outs as, including cleaning out basements, garages, sheds or attics. The Stand Up Guys Crew always make a point in donating and recycling what we receive from our customers, right back into the Towne Lake, or Woodstock community. We enjoy taking care of the community that is so good to us.
Stand Up Guys Junk Removal Services In Towne Lake, GA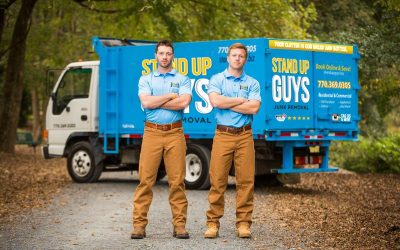 Their are a lot of different junk removal companies in the area, but the reason Stand Up Guys stay so busy, and the people choose us over and over again is mainly based on our efforts towards outstanding customer service, and not to mention the affordable prices. Towne Lake is still growing, and I don't think it will stop anytime soon. So The Stand Up Guys will be there to watch, and help all the people of Towne Lake as they grow and prosper through the years
Here Is A List Of Some Of The Towne Lake Subdivisions:
Parkview
The Arbors
Deer Run
Eagle View
The Estates at Towne Lake
The Fairways
Grove Park at Towne Lake
Rose Creek at Towne Lake
Summerchase
Towne Lake Hills East/West/North/Sourth
Wellesley
Wyngate
More About Towne Lake

Towne Lake Fun Fact: Arnold Palmer designed Towne Lakes most popular golf course "Eagle Watch Club Golf"
Check out the Regional Manager in Your Area. Marietta Regional Manager.
Find out all of What We Haul in Towne Lake