Virginia Highlands Most Beloved Junk Removal Crew
The Virginia Highland area is one of the oldest towns/neighborhoods in Atlanta. It dates way back to the early 20th century, when it was founded as a "streetcar suburb." Sorry to break it to you, but the name didn't come from anywhere special, but just from the two busy streets that intersected in the center of the town.
Since its inception, Virginia Highlands has always been "the place to be" in the Atlanta area. The reasons have changed over the years, but it is still poppin' today. Mainly because of its wide range and assortments of restaurants, bars, and night life. If you are traveling into Atlanta and looking to have a good time, Virginia Highlands is your best bet.
Virginia Highlands is located in the perfect spot of Atlanta. It's parallel to Atkins Park, Amsterdam Walk, and tons of Strip Malls. You will never run out of exciting things to do in Virginia Highlands.
Virginia Highlands is great for a ton of reasons, but one of the favorites among the Atlanta natives is the fact that they have access to the best junk removal company on earth! Yep, you guessed it, The Stand Up Guys Junk Removal Crew.
Other Services We Offer Virginia Highlands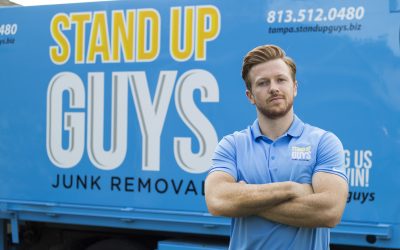 More About Virginia Highlands
The Stand Up Guys Crew covers all of Virginia Highlands from the Ponce City Market all the way to the Hilan Theatre and everywhere in between. This means if you live anywhere in the Virginia Highlands area or anywhere in Atlanta for that matter, the Stand Up Guys will help you with all your junk and debris removal needs.
There are many reasons for you to choose the Stand Up Guys to take care of your junk, but one of the best reasons is simple. That's the fact that we donate and or recycle more that 65% of everything we removed. When you use us you know that your junk is going to find a good home.
More About Your City

Fun Fact : Life as we know was filmed in Virginia Highlands.
Check out the Regional Manager in Your Area. Atlanta Regional Manager.
Don't waste anymore time….Go ahead and book online…