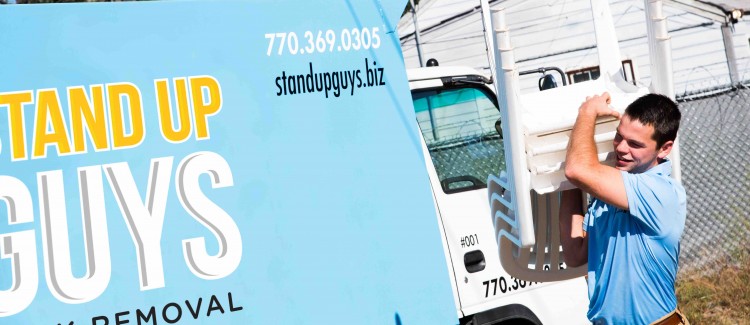 Bridgemill's Number One Choice In Junk Removal
BridgeMill is a popular subdivision in Cherokee County, and inside of Woodstock. BridgeMill, similar to Eagle Watch inside of Towne Lake is barely a subdivision at all and more like a community, or even a small city. The residents of BridgeMill rarely even need to leave the community. They've got everything they need right there.
Some of the people that live inside of the subdivision say, "Investing in a home their is like investing in a year round vacation spot." BridgeMill is all about family and fun, and has tons of amazing amenities for the residents their.
Some of the amenities include an 18 hole, championship golf course, an enormous two acre aquatic center, a 50 acre athletic club, a 6,000 square foot fitness center, and a whooping 25 tennis courts.
BridgeMill was actually voted Atlanta's best selling community six years in a row, no wonder why though, it's awesome! The people of there have another great amenity at their disposal as well, that's the great service of The Stand Up Guys Junk Removal Crew. We have been working with the cool people of BridgeMill since we first started, and before the entire subdivision was even finished, so our roots run deep int he community.
Every time we are in BridgeMill we can't help but marvel at how nice of a community it really is, and the people their, are even better. So if you live in the BridgeMill community and you are in need of a junk removal service, or need a clean out of some sort, your number one choice is Stand Up Guys Junk Removal.
We not only have the best prices anywhere in town, but we also donate, and recycle large portions of the items that we receive right back into the community. So your choice for your junk removal company should be pretty easy, yep, the Stand Up Guys!
From our central Location at, 1001 Boyd Rd Marietta, GA 30066. The Stand Up Guys Junk Removal Crew cover all of BridgeMill.
Find out ALL of What We Haul..
If you are read to get rid of all that junk Don't waste any more time and.