Household Junk Dilemma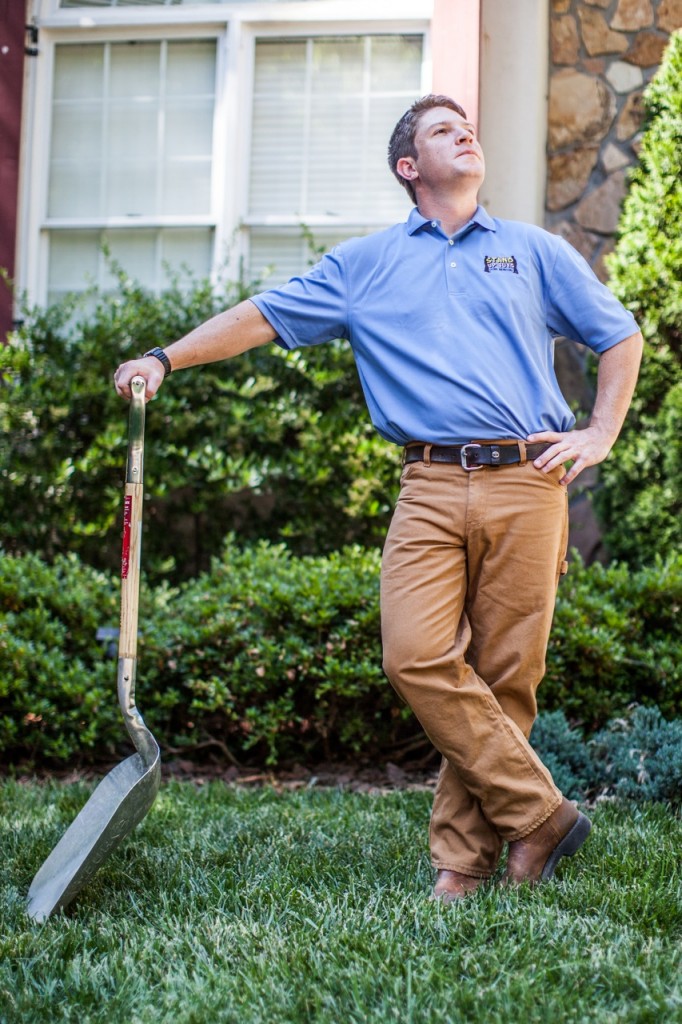 Sam had herself quite the junk dilemma at her rental property in Roswell. She had been renting out her home to a nice couple for the last three years or so, but last week they just up and disappeared. This was not only a burden on Sam's life, but her wallet as well. She needed to find someone quick to replace the last renters to make up for the overdue bills from the last renters.
On top of the fact that this couple up and left without warning, they also left what seemed to be 80% of their belongings and furniture behind as well. So while Sam is busy trying to find new tenants she also has to deal with cleaning all the junk and clutter out of her Roswell rental home as well. This was a lot for Sam to take on alone.
Sam had no idea what she was going to do about the junk. She knew she could get a dumpster and maybe hire some guys to help, but that was just going to be a long drawn out process that she didn't have the money or time for.
Sam was explaining her dilemma to a friend of hers the next day. Her friend, Ashley, who has used the Stand Up Guys tons and tons of times told her she had the perfect solution to her problem. Sam was so excited to hear that there was someone out there that could help her out. That very same day Sam picked up the phone and called into the Stand Up Guys Junk Headquarters.
The Call In
When Sam called into our office she got Carson on the other line. Carson asked how Sam was doing and how we could help. Sam explained her entire dilemma to Carson, praying that he would tell her that she had the right guys for the job. Well it was Sam's lucky day because the Stand Up Guys were the perfect guys for the job.
Carson told Sam that everything she needed from cleaning all the junk and clutter out of the house to hauling it all away the Stand Up Guys would take care of. Sam was ecstatic, she knew that the Stand Up Guys Junk Removal Crew would haul away junk, but she didn't know that we would clean and clear it all out of the house as well. This was just perfect for her!
Carson told her we could have a crew come out as soon as she liked. Sam had a bunch of things going on, so she said Saturday would be best for her since her weekdays are crazy. Carson told her that would not be an issue and that we would have a crew out there Saturday morning.
The Household Junk Removal
Early Saturday morning, before all the other junk removal companies were even out of bed, Ross and his crew were showing up at the Roswell home ready to haul away some junk. Sam met Ross there to show him all of what needed to be done. They walked around the house and she pointed out every little thing she wanted cleaned and removed.
Once they were done with the walk thru Sam nervously asked "Is that too much?" That comment made Ross chuckle just a little. He told her "Of course not, we can handle anything your throw at us!" Sam was thrilled that she found the right guys for the job, she was thrilled she found the Stand Up Guys!
Ross went back to the truck grabbed the crew, strapped up his boots, put on his gloves and got to work. First things first the crew went through the house and grabbed all the big items first. Like the couches, refrigerator and other big appliances and put them in the truck first. Ross wanted to load up the first load as fast as possible so he could be the morning traffic to the dump.
While Ross was off to the dump, the rest of the crew stayed behind and began to bag up all the little trash and debris that was ALL over the house. Every time they finished with a bag they would toss it outside along with the rest of the junk from the house. This way when the truck got back to the house it could pull right up to the pile and they could load everything up. This is the fastest and most efficient way to clean out a house.
About 7 1/2 hours later, 4 loads, and a lot of huffing a puffing the Stand Up Guys were completely done. They cleaned all the junk out of the Roswell home. It was spic and span. Sam was so happy when she walked through the house and saw how clean it was. Now this was one more thing she wouldn't have to worry about. Sam thanked Ross over and over and over again. Ross told her it was his pleasure. Another happy customer in the books!