The Question
It's an age-old question that dates back years and years. "Who is going to take away all this junk from my home?" We all think that getting junk removed from you home would be a simple, mundane task. For some reason whenever it's time for the rubber to hit the road and for that junk to disappear, it just sits and doesn't get done.
First off, you have to know all the facts first. Ask yourself a few basic questions in order to get a better feel of the situation, and then you can make a more educated decision.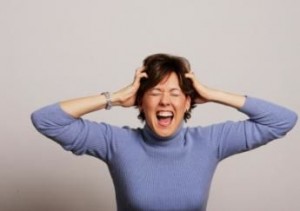 Ask yourself these questions…
What type of junk do I need to get removed?
Are any of the items toxic?
Can I manage to do this by myself?
Is any of my junk extremely heavy?
Where is all the junk located?
Can I donate any of my junk?
Is all my junk really "junk"?
Can any of my junk recyclable?
Once you have asked and answered yourself all of these questions. Then you can start to make an informed decision on how you're going to rid yourself of this horrible problem.
Possible Answers
There are a few different ways you can go about getting rid of junk. Whether it be household junk, basement junk, junk from an office, or heck, even yard debris. There are different ways to get rid of different types of junk.
Here are the different routes you could take….
Removing the junk yourself :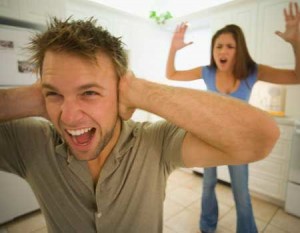 Doing all the work yourself has its pros and cons, just like any other junk venture. The pros are the fact that you can work at your own schedule and most likely save a little bit of money. We all know that saving money is nice.
The cons are simple. You have to do all the heavy lifting and loading yourself. Also, it can become a pain to have to rent a truck, find some friends to help, then have to navigate the whole thing yourself. You're going to have to do some research to find the closest, local dump in your area. Don't even think about recycling.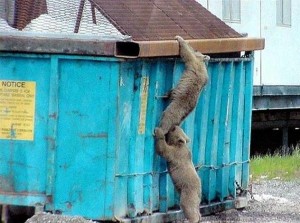 Ahh, Renting a dumpster. Now here's another venture that has its pros and cons. The pros are simple, a dumpster like a Junk Bucket can fit a ton of junk inside of them and you can rent them for a relatively good price.
The cons are similar to the first one. Again you're going to have to do a majority of this yourself, or find some friends to help out (which is never any fun). With a dumpster, there are no recycling or donation alternatives. The dumpster company drops the dumpster off and pics it up. That is that. Nothing more, nothing less.
Another con with renting a dumpster to get rid of your junk, is that you pay for the whole bin and nothing less. If you fill the bin all the way up, you pay the full amount. If you wind up having much less than anticipated and only fill the bin up half way… You pay the full amount.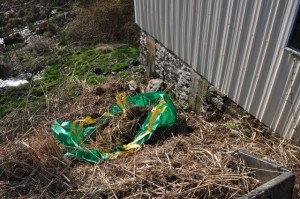 Now the Bagster is extremely similar to that of a dumpster. It has similar pros and all the same cons. Except it's more expensive and a heck of a lot smaller. I wouldn't be recommending this to anyone.
Bagsters don't seem to fit a lot of junk inside of them. Stand Up Guys Junk Removal Crew find themselves picking up tons of them. The reason that we're out there picking them up is because their customers get fed up with that company not picking the bag up, so we have to come out and do it for them. But it works out for everyone, because in the end they get to see the brighter side of getting rid of junk.
The Correct Answer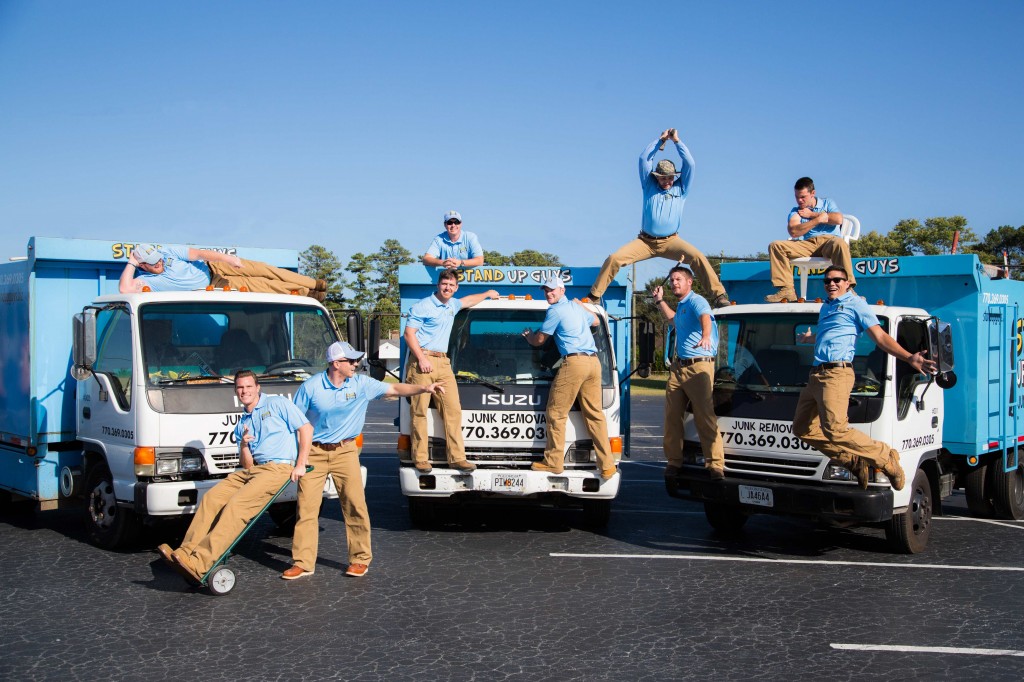 The correct answer to this age old question, of how are you going to get rid of your junk is simple. Call a junk removal company, and the when calling a junk removal company you want to call the best of the best.
Who are the best you ask? Simple, it's the professionals at Stand Up Guys Junk Removal.
Stand Up Guys Junk Removal is all pros and no cons. The Stand Up Guys will do all the heavy lifting, sweating and loading for you. On top of all that, we will remove all your junk for a wonderful price. You can't beat that. Oh wait, there's even more….
The Stand Up Guys will also pick through your household junk and find every possible item that can be either donated or recycled. This way once your junk leaves you, we will make sure it finds a good, new home.
When you hire the Stand Up Guys to take care of your junk, your job is over. When doing all this work yourself, you can wear yourself thin, and that is not worth it when it comes to dealing with junk. The smarter, safer route is to go with a dependable, and affordable junk removal company, and there is no better than the gentleman at Stand Up Guys Junk Removal. Make the smart decision and call today.
There is nothing better than getting rid of all your junk, and having someone do it with a smile on their face, and that's what you get with The Stand Up Guys Junk Removal Crew every time!