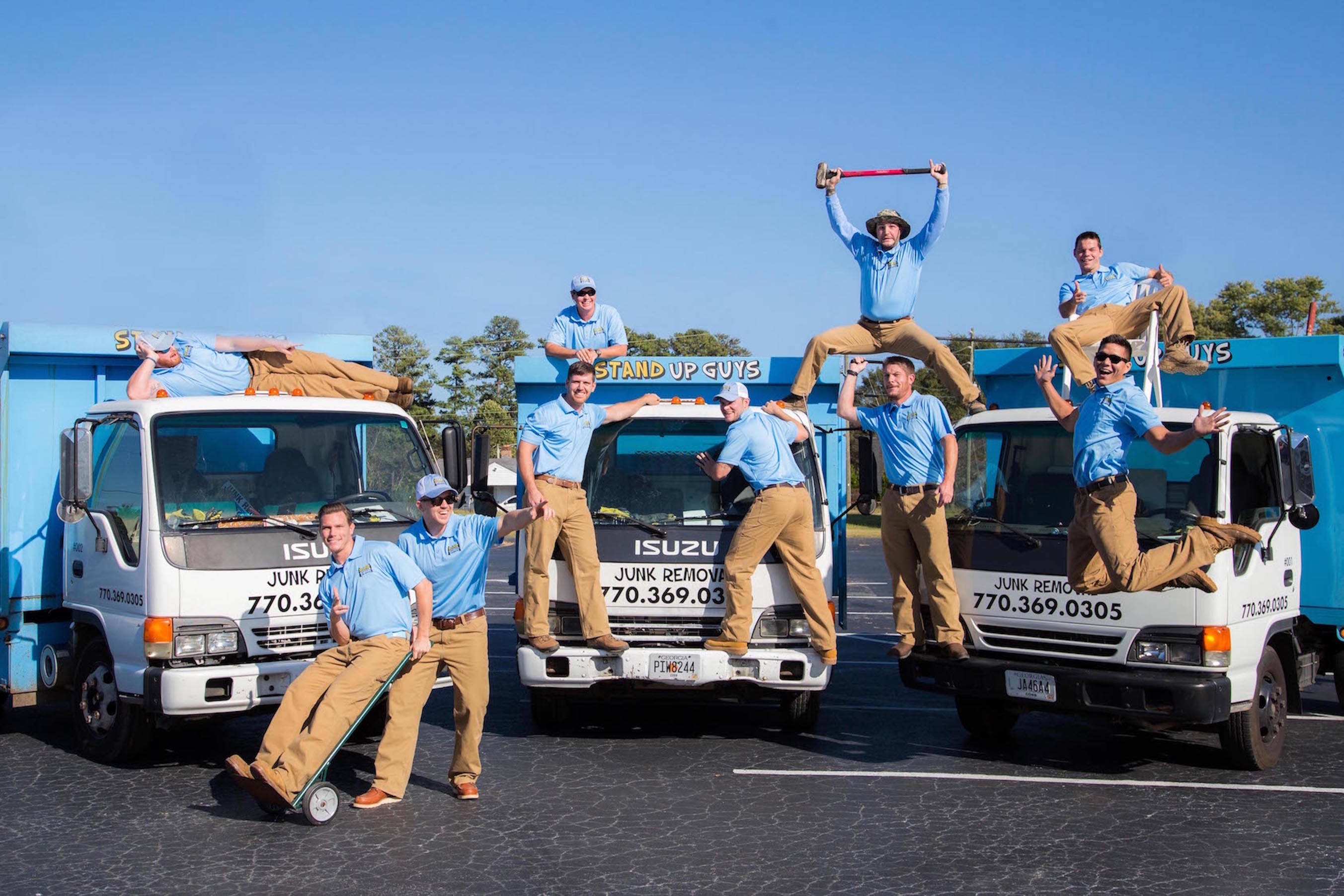 Get Rid of Your Leftover Moving Junk With The Stand Up Guys!
Moving is an extremely stressful time. It's that simple. There's no way around it. No matter how you go about moving it's a trying time for anyone. One thing you never account though, is what's leftover once you've finished. Now you've done everything you planned and you've got everything done in the time frame that you allotted, except for one thing. The leftover junk!
Junk leftover from your move can make or break the entire move! It can turn the perfect, most well planned move into a nightmare. So instead of letting leftover junk ruin everything, be smart and think ahead. Have The Stand Up Guys Junk Removal Crew on the schedule. This way no matter what kind of moving junk may arise, you'll have a plan for it. The Stand Up Guys can manage any junk problem you have. It doesn't matter what comes up, we can handle it.
When downsizing from a larger to smaller home, or even a larger to smaller office, you're going to have things leftover that just flat out are NOT going to fit. Whether it's junk that you didn't need in the first place, or items that are still of use, The Stand Up Guys Junk Removal Crew can assist. We can haul away any and everything you need with just one phone call. For the items that aren't exactly junk, we donate and or recycle all that we can ass well. So everything doesn't just go to waste.
Other Services Stand Up Guys Junk Removal Offer!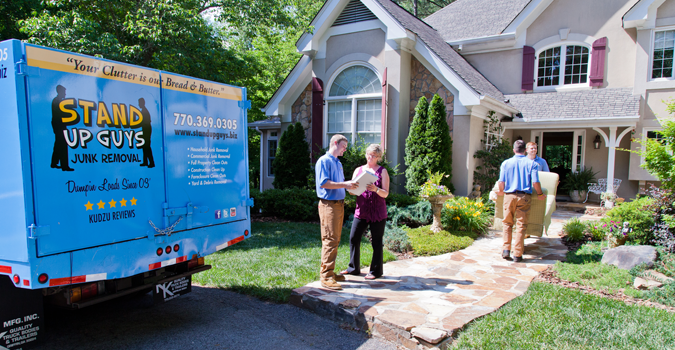 The Removal Process Is A Breeze!
There is one more devilish trick that moving plays on all of us. Once the move is done, whether it went perfectly smooth or not, there is always leftover packing junk. For instance, boxes, paper, popcorn you name it. If you used it for packing your belongings, chances are you don't need it any longer and it needs to go asap. It's not only junk now, but it's also taking up a ton of room in your new home, which makes it hard to get your things situated. Again, this is a perfect time to call in the pros at Stand Up Guys Junk Removal. We'll take care of removing it all.
Now that you have heard all the worst case scenarios of moving and what NOT preparing for the junk leftover can cause, it's best for me to tell you how you can hire The Stand Up Guys. To help prevent these nightmares of course. Hiring The Stand Up Guys to help with your leftover moving junk is simple (unlike the rest of moving). All you need to do is pick up a phone and give us a call at 1-844-SUG-JUNK and let us know exactly what time you'd like us there. You can also do this through our website if you like with our book online feature.
Once the Stand Up Guy arrive at your home. Simply point out what you want removed, and we'll take care of the rest. Told you it was simple! Don't worry about where you are either, because most likely we have a Stand Up Guys Crew near by! The Stand Up Guys have branches in Metro Atlanta, Georgia | Nashville, Tennessee | Raleigh-Durham, North Carolina | Charlotte, North Carolina | Sarasota, Florida | Tampa Bay, Florida | Dallas-Fort Worth, Texas and much more!