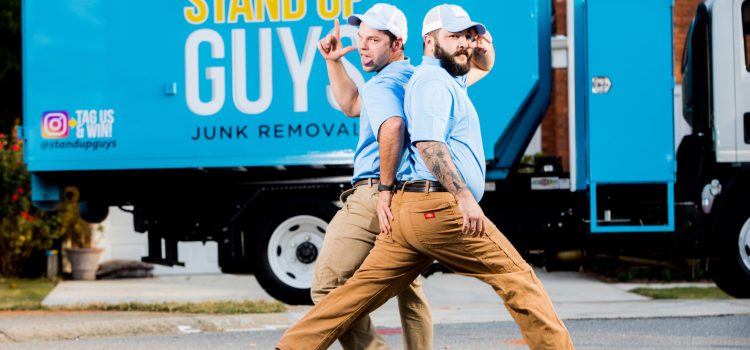 Everyones Favorite Couch Removal Crew
Do you have an old couch or sofa that you just plain don't want anymore? Are you simply wanting to get a new couch because your sick of the old color? Or maybe your tired of staring at the couch you saved from the 80's that's rotting away in the basement, basically acting as a shelf? There are a million reasons 'why' you don't want your sofa anymore, but It doesn't matter 'why' because either way Stand Up Guys Junk Removal will manage it all for you.
At Stand Up Guys we make the process of removing your couch as simple as possible. From booking to the actual removal, it's a breeze. Oh and we donate a large majority of the sofas we haul away. This means that your old couch doesn't have to just go to waste. We can find it a brand new, happy home.
The Stand Up Guys Junk Removal Crew will manage of all your couch and sofa removal needs. We take care of all the lifting, loading, hauling and disposal. We also work all over. Including Tampa Bay, Florida, Metro Atlanta, Gorgia, Raleigh-Durham, North Carolina, Nashville, Tennessee, & Dallas, Texas areas and much, much more! Not to mention, we do it for the best price around!
Other Items The Stand Up Guys Junk Removal Crew Haul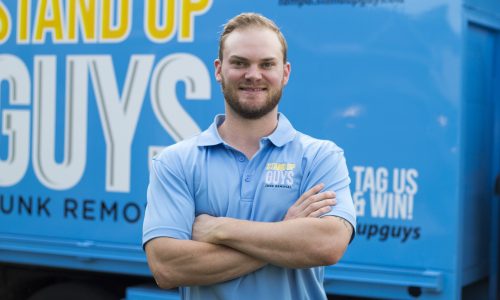 How It Works – Couch & Sofa Removal
Whether you are just replacing an old couch or sofa, or it's been rotting away in the basement for decades, we will take it for you. The professional, courteous, well-mannered Stand Up Guys Junk Removal Crew will come in, pull out the old couch from where ever it is, and load it up for you. Even if you need help bringing in the new one, we do that too. Its part of our customer service guarantee.
Basically, all you have to do as the customer is sit back and point out were the couch is; we do the rest. Stand Up Guys will also do all we can to refurbish old couches and other old furniture so that it can be donated. We feel there is no need in over filling the landfills with "junk" that other people could still use. This way you know that your old couch that you loved for all those years will still find itself a good home in the end.
So if you are wanting to get rid of that old, junk couch, look no further than the Stand Up Guys.