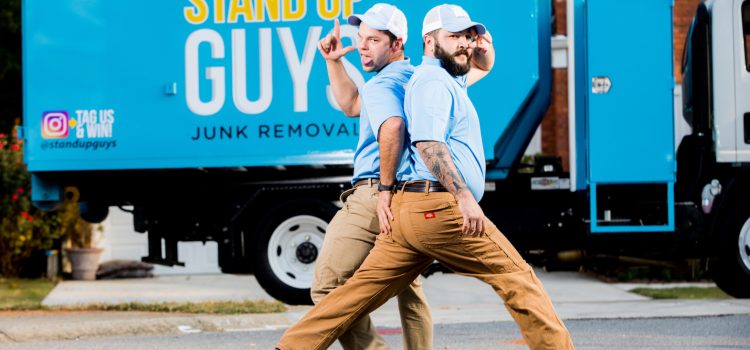 Everyone's Favorite Bathroom Demo & Hauling Crew
Are you looking to remodel you bathroom? If so, there are a few steps you need to take. First thing, before you hire your Remodel Contractor of course, is you need to have the old bathroom taken out. Bathroom demolition is the first step in the glorious process to getting your brand new bathroom! This is were The Stand Up Guys Junk Removal Crew comes in! The Stand Up Guys are your number one option for bathroom demolition and hauling!
It's a common misconception that when you hire a contractor to do something like a bathroom remodel, that they take care of the bathroom demolition. Most of the time, unfortunately, this isn't the case. It's better to jump on it fast, so that when the contractor is ready to get to work, the old bathroom is gone.
Well, you can save all the hassle and call The Stand Up Guys Junk Removal Crew. We have trained professional that can handle any kind of bathroom demolition job, no matter how big, how small, or how old. Stand Up Guys Junk Removal will also dispose of all the old bathroom material and debris from the demo job. This way, you can skip even another step in your bathroom remodel job.
Other Services The Stand Up Guys Junk Removal Crew Offer!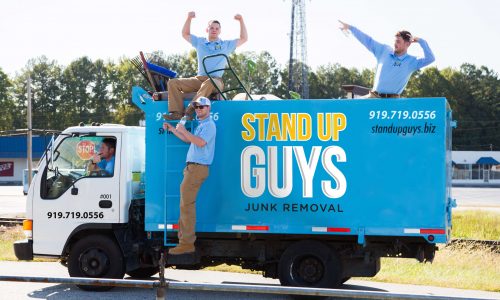 How It Works – Bathroom Demolition
Hiring the professionals at Stand Up Guys Junk Removal to assist you with your bathroom demolition needs is as simple as pie. We will take care of everything from beginning to end. The Stand Up Guys will take out whatever it is in your bathroom. Including cabinets, tile, tubs and sinks. Once we demo everything, we will also haul it all away. You get the full one-stop-shop treatment when you hire The Stand Up Guys to help with your bathroom demo needs.
You can contact us today at 1-844-SUG-JUNK to book your appointment. Don't worry about where you are located either, because we travel all over! We have locations in Atlanta, GA | Tampa, FL | Raleigh, NC | Nashville, TN | Portland, OR and Dallas, TX.