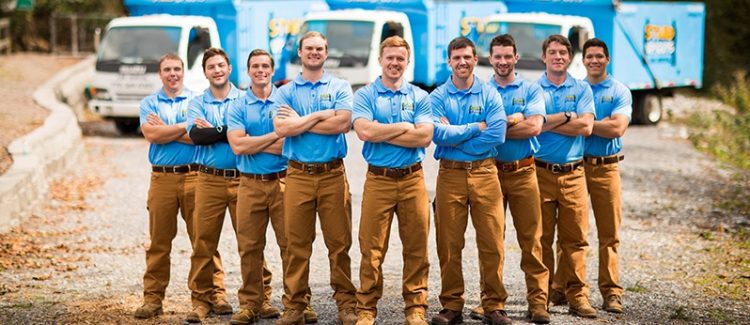 America's Most Beloved Office Furniture Removal Company
Is your office becoming overwhelmed and overfilled with old junk and furniture? Too many cubicles, chairs, outdated computers and desks? Don't sweat it any longer. The pain in the behind of getting rid of the outdated and used junk in your office is no longer. The remedy to that pain in the butt is simple, The Stand Up Guys Junk Removal Crew.
The Stand Up Guys can help you with all your office junk and furniture removal needs. The process is simple and painless and the service is top notch. We ensure that all our customers are 100% satisfied with every job. So whether you own an office building with junk piling up, or manage an office with some extra furniture that's no longer being used, we can help.
The Stand Up Guys donate and recycle over 60% of the office furniture and appliances that we remove as well. This means you can rest easy at night when you hire The Stand Up Guys because you know that your unwanted items will find a new home. The last thing we want to do is throw away something that still has some good miles left on it.
Office Furniture & Other Junk We Remove

How It Works – Office Furniture Removal

Are you convinced yet? Are you ready to bite the bullet and finally get rid of all that unwanted office furniture and junk? Then the hard part is over. Now all you have to do is pick up the phone and give The Stand Up Guys a call at 1-844-SUG-JUNK and book a time that is convenient for you.
Once The Stand Up Guys Junk Removal arrives at your office, simply point out what you need removed and we'll take care of the rest. All we ask of our customers is that they sit back, relax and watch as the junk disappears.
The Stand Up Guys offer office furniture removal and junk hauling ALL over. We cover a large amount of ground across the united states, including; Atlanta, GA | Tampa, FL | Raleigh, NC | Nashville, TN | Dallas, TX | Portland, OR