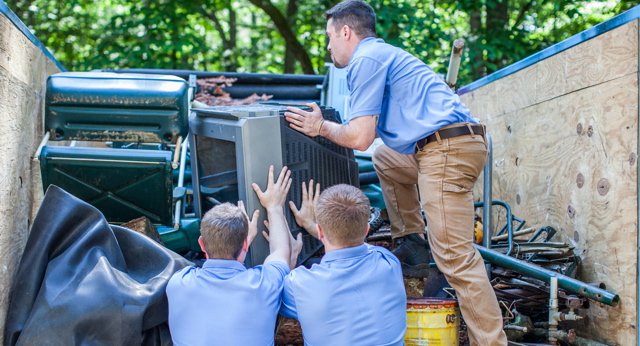 Number One Television Removal & Recycling Crew
Getting rid of your old TV can be a real pain in the behind for your average homeowner. Televisions are big, cumbersome and hard to handle. Even if you are able to get it out of your home alone, where are you going to bring it? Not everyone has access to a place they can dispose of or recycle an old TV. This is where The Stand Up Guys Junk Removal Crew come in!
The Stand Up Guys Junk Removal Crew can help you with all your old TV removal needs. We don't require you to do anything with the television beforehand. We will remove it from wherever it is in your home. Upstairs, downstairs, living room, it doesn't matter. We will take are of all the heavy lifting and loading so that you don't have too.
Here at Stand Up Guys Junk Removal we don't just toss away old televisions no matter what. We're not about that life. If the TV is in decent shape, we will do all we can to donate it. If the TV is not in working or fixable condition we take them apart and recycle the necessary parts and properly dispose of the rest in an environmentally safe way.
Other Household Junk Items We Remove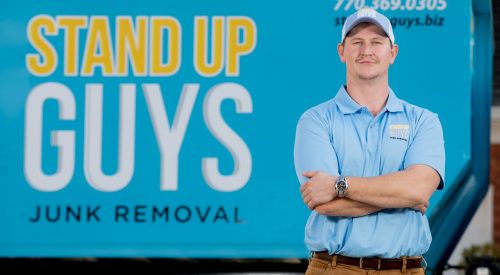 How It Works – Television Removal
If you are convinced now that there is no better option for getting rid of your old television set than hiring The Stand Up Guys, then the rest is simple. All you need to do now is hire The Stand Up Guys to remove to the TV while you sit back and relax. The process is simple. First just pick up the phone and give us a call at 844-SUG-JUNK, or you can even book your appointment online. Let us know what time works best for you, and that's that. We'll take care of the rest from there. Lifting, loading, hauling and disposal.
The Stand Up Guys Junk Removal Crew offers TV removal and recycling all over as well. We span all over the US, We have locations in Atlanta, GA | Tampa, FL | Raleigh, NC | Nashville, TN | Portland, OR and Dallas, TX.