Today The Stand Up Guys Junk Removal Crew had another emergency in the world of junk, and this time the call came in from St. Ives Country Club. St. Ives is a beautiful country club located in John's Creek. St. Ives is well known for it's golf courses, and even more well known for all the famous Atlantian's that live there.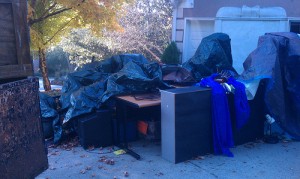 Either way, the call came in to us from a St. Ives Country Club resident about getting her junk out of her driveway. The reason the "junk" was out there in the first place was because she hired a non-profit organization to come out and take it to be donated. For some reason or the other, the company she contacted came out, didn't like what they saw and left. This is common, because not all furniture, and household stuff is donatable, but there was an uncommon act in this situation that did come into play. That was the fact that the company, not to be named, that came out didn't call her to let her know that they came by, or more importantly, that they weren't going to take anything.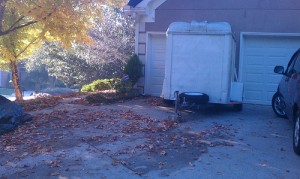 So when our St. Ive's Country Club customer came home from work and all her stuff was still in the driveway she was floored! She was not expecting to be stuck with all this junk in her driveway, and the worst part about it is, when living in a community like that, having junk out in the open is a big no no. So right off the bat she was feeling the heat from the big wigs at the Country Club, but even in a time of crises, she was able to make the smart, and educated decision to get this problem taken care of.
That smart decision, was of course call the experts over at Stand Up Guys Junk Removal. We were more than happy to help her, and more importantly get the fuzz off her back. Once she explained to us the massively big situation on hand, we dropped everything, and put all hands on deck, slapped rubber to the road, and rolled out towards John's Creek, to the famous St. Ives.
When we got there, the crew did what had to be done. Pretty much exactly what the Stand Up Guys Junk Removal Crew always do, and that's taking care of business. We were in and out, and had our happy customer out of trouble in no time. To end this heroic tale, there was a bit of irony to go along with it. Once we loaded everything, that was considered "junk" by some up, we took it to GoodWill, and believe it or not, but they took every last piece.
The End…..