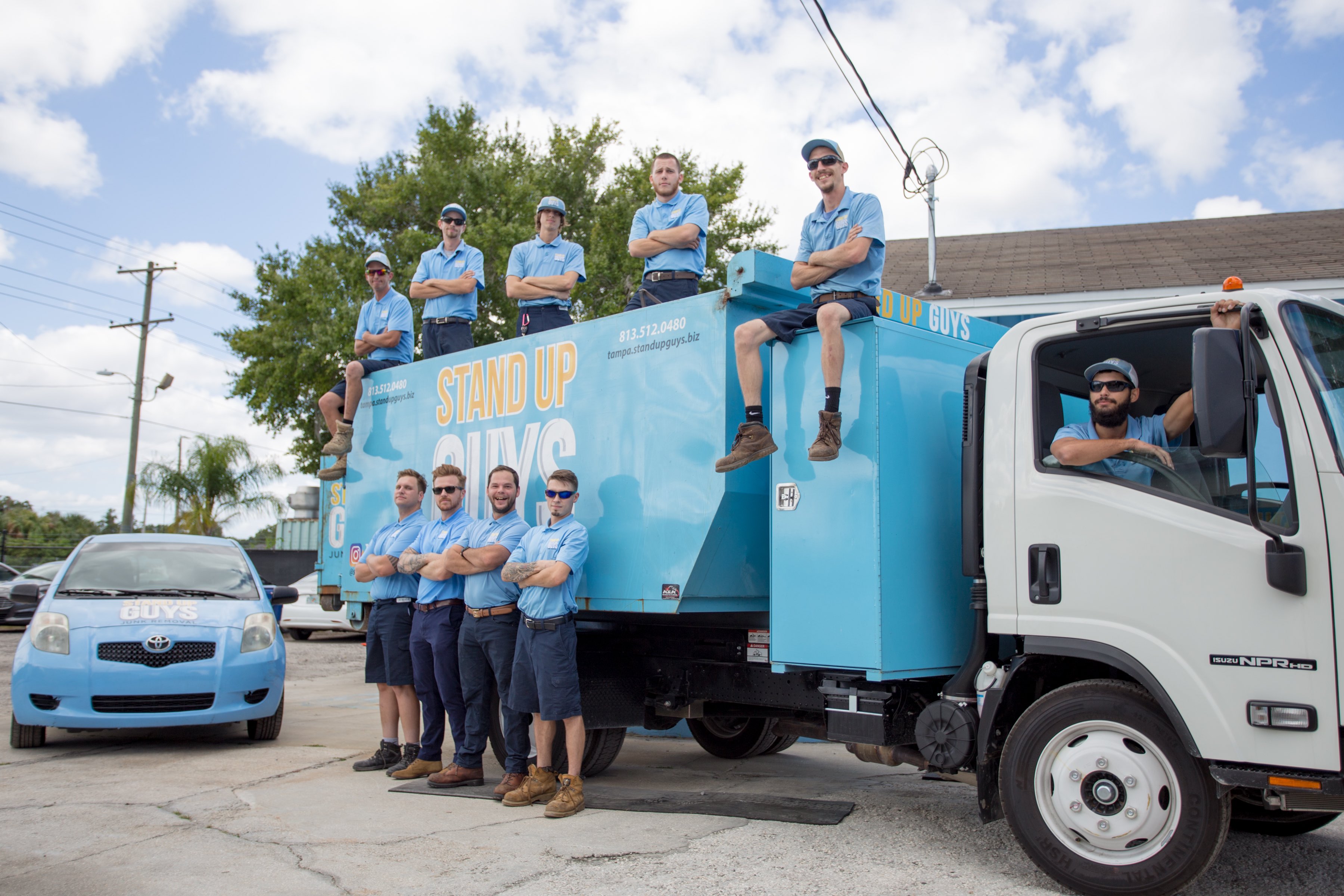 Concord NC's Favorite Junk Removal Crew
Are you sick and tired of looking at all the junk you have accumulated over the years? Is it just glaring at you day in and day out, taunting you? Have you decided you were ready to move on from all that clutter but just don't know what steps to take? If any of this sounds like you my fellow Concord friends, then don't worry another second. I have the answer to all those junk and clutter issues that you're facing. The answer is simple; The Stand Up Guys Junk Removal Crew of Concord!
The Stand Up Guys are Concord's favorite and most trusted junk removal crew. We have earned a great reputation and rapport with the residents and businesses of Concord over the years for quite a few reasons. One main reason Concord loves The Stand Up Guys Junk Removal Crew so much is our customer service. We go above and beyond to help our amazing Concord clients with all their hauling needs. No matter what it takes, we ensure that our customers are not only 100% satisfied with our service, but WOW'd by it.
Another reason that Concord has fallen in love with The Stand Up Guys Junk Removal Crew over the years is because of what we do with your junk AFTER we remove it. We filter through everything you are looking to get rid of. This way we can decipher from what can be donated, recycled and what just needs to just be disposed of. We try and take the least amount of things to the landfills as possible. This helps our community and our environment in multiple ways. We donate things that still have use and we recycle all materials that we can.
Junk Removal Service The Stand Up Guys Offer Concord, NC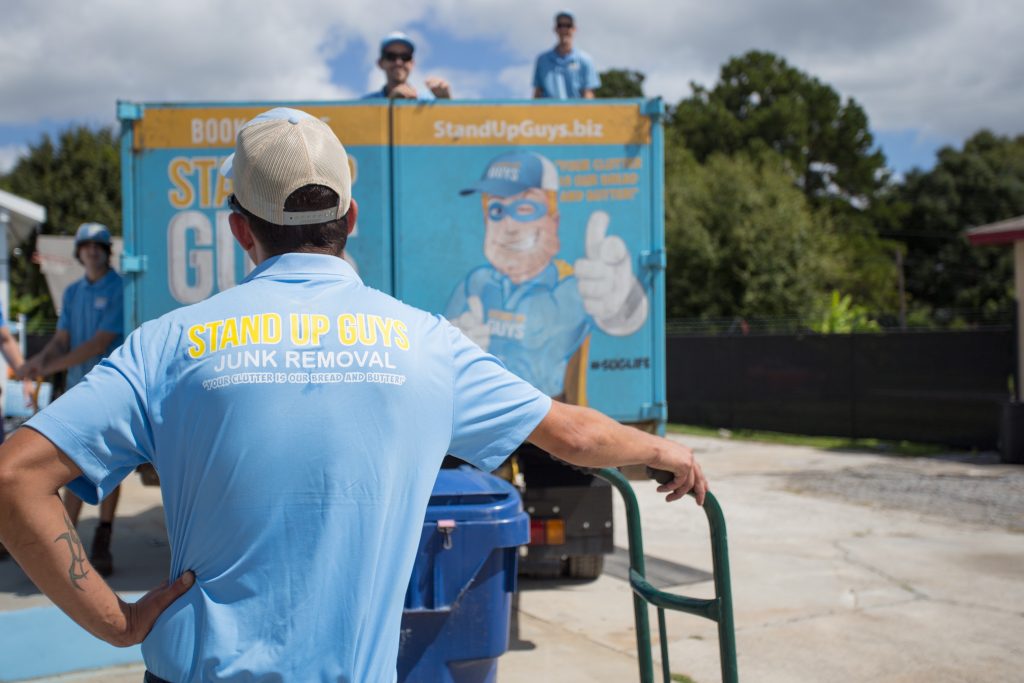 More About Junk Removal Concord
Concord is a beautiful city and one of Cabarrus Counties finest. Concord is not only the most populate and popular city in Cabarrus County, it's the second most populated city in all of Charlotte Metro AND the 10th most populated city in the great state of North Carolina. Yup, 94,000 plus people call this amazing city home and that number is so fridgin' high for a reason. That reason being, it's just a flat out great place to live. North Carolina even picked Concord to be the home of some of the states best attractions like NASCAR's Charlotte Motor Speedway and the famous Concord Mills.
The city of Concord has been growing at a rapid pace over the last two decades. One of the fastest growing cities in America to be exact. This has been caused by a lot factors, but one factor that can not be ignored is that people living in Concord have access to the Greatest Junk Removal Company on Planet Earth! You don't get that everywhere. Concord doesn't take having Stand Up Guys Junk Removal in their backyard for granted either. The great city of Concord does more for us than we are even able to do for them. That's why we love calling Concord home.