Durham County's Best Looking Junk Removal Crew
Junk and clutter in your home can be more than just an annoyance, it can be a stress builder as well. Just the thought of removing all of that unwanted junk can cause more unneeded stress into your life. This is stress that no one needs to deal with. Don't worry, I'm here to let you in on a little secret that can make this all go away. That secret is.. Durham County's own, Stand Up Guys Junk Removal Crew!
Durham County might be a big place with a lot of cities, but don't sweat it, The Stand Up Guys cover all of Durham County and all of it's awesome cities. We offer Durham County a top notch junk removal and hauling service, rivaled by none. Our customer service is above par 100% of the time and our value is second to none as well.
The Stand Up Guys will remove and haul away anything from the residents of Durham County. From household junk to yard debris, we take it all, and we do it with a big smile on our faces. We give our Durham County customers peace of mind with every haul, because they know that no matter what they have, we'll remove it. It's just part of what makes The Stand Up Guys 'stand above' the competition.
Junk Removal Services The Stand Up Guys Offer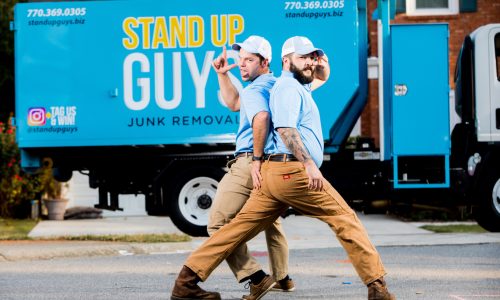 Durham County is one of the largest, most popular counties in the entire state of North Carolina. There is so much to do in Durham County's awesome cities that I don't even know where to begin. You can get lost in the downtown atmosphere of Durham itself, or travel off to la la land on the campus of Duke University. The possibilities in Durham County are endless.

Durham County has a whole lot of history as well. The county was first formed way back when in 1881 as most of the cities broke away from Orange and Wake County. Durham County is large as well, 298 square miles to be exact. That's a whole lot of land if you ask me.
Mangum
Oak Grove
Triangle
Gorman
Rougemont
Bahama
Bethesda
Genlee
Lowe's Grove
Nelson
Oak Grove
Braggtown