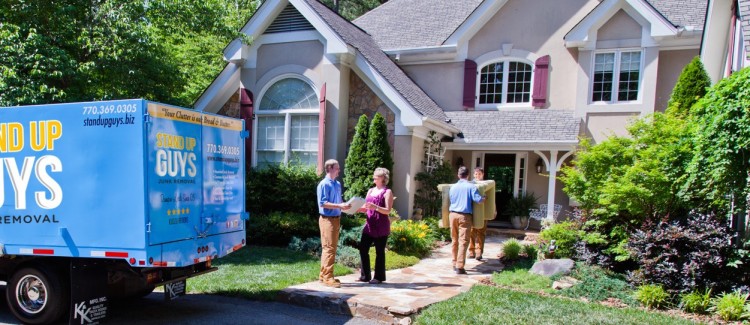 Efland's #1 Junk Removal Service
Do you have junk, debris or old furniture laying around your home? Is it just taking up space and making your home more and more cluttered? Are you simply sick and tired of this being the case? If you live in Efland, or any of the surrounding cities, you're in luck. I have the perfect remedy to your junk issues. The Stand Up Guys Junk Removal Crew!
The Stand Up Guys are well known as the #1 Junk Removal Crew in all of Efland. Why are The Stand Up Guys #1? Simple. First, we have the best customer service and customer care there is. We ensure that every single customer gets the best possible service every time they use us, and that they are WOW'd by The Stand Up Guys. Our customer care is second to none.
Another reason why The Stand Up Guys are best of the best in junk hauling in Efland, is because we'll take pretty much ANYTHING. You name it and The Stand Up Guys will remove it for you. This gives our customers of Efland peace of mind when hiring us. They know that no matter what it is they have, we'll haul it away for them. The last thing you want is for a company to come out and only take some of the items you have. That's only half the job. You'll never have to worry about that with The Stand Up Guys!
Services We Offer In Efland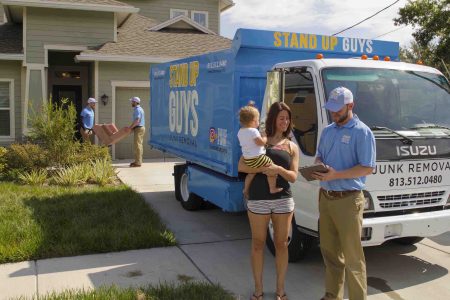 Efland is a wonderful little North Carolina city and one of Orange Counties finest. The people and businesses of Efland love their city, and that's why they never leave! Once you see this place with your own eyes, you'll never want to leave either. Raleigh-Durham-Chapel Hill has a lot of little cities like Efland surrounding it, but no other city compares to the awesomeness you get in Efland.
The Stand Up Guys Junk Removal Crew covers all of Efland and it's awesome residents. We have built a good rapport in Efland over the years as well because of our customer service and attention to customer care. Another reason why they love us in Efland is because we donate and/or recycle over 60% of the items we remove. Now that's awesome!