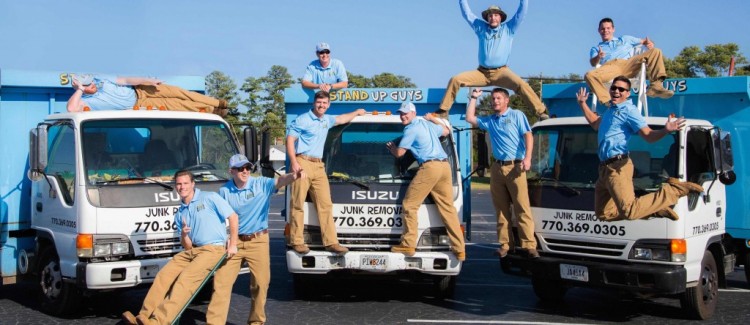 Garner's Favorite Junk Removal Service
There are a litany of reasons that Garner is a great place to live, work and even visit. One of the most undisputed reasons that Garner is such a great place though, is the fact that everyone in Garner has access to the greatest junk removal service there is. The Stand Up Guys Junk Removal Crew!
The Stand Up Guys have become the number one source for junk removal and hauling in the Garner area over the years. We've earned that title and great reputation for a few different reason. One reason being that we offer all of Garner the absolute best in customer service and overall customer care. Our Garner customers get the best treatment 100% of the time, and are always WOW'd by our service.
Another reason why we are considered the best of the best in Garner is that we flat out will take ANYTHING. Our Garner customers know that when they call us to remove their junk, it doesn't matter what they have, we'll take care of it. This gives our customers peace of mind.
Junk Removal Services We Offer Garner, NC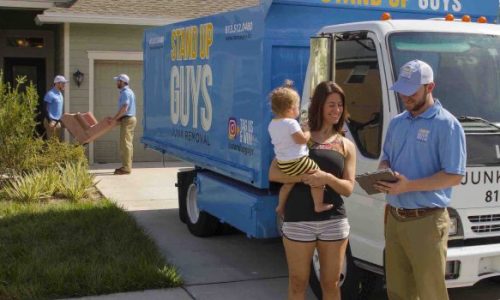 More About Junk Removal in Garner, NC
Garner is the pride and joy of Wake County, and one of Raleigh's best suburbs. The population of Garner has been booming over the last few years, the last time they ran a tally the population had ballooned to over 27,000 people. Garner is about 14 square miles in size, and is filled to the brim with people. That is a great sign that you're in a great city.
Garner started out as a small city off the railroad back in the 1800's, at Garner Station. It's grown from such a small city way back when to the massive community it is today. People move from all around the country to live in Garner for it's awesome school system, incredible local economy and to be close to Raleigh. Garner has it all.